You are here
New Snow and Conditions Report- Gray Butte, Old Ski Bowl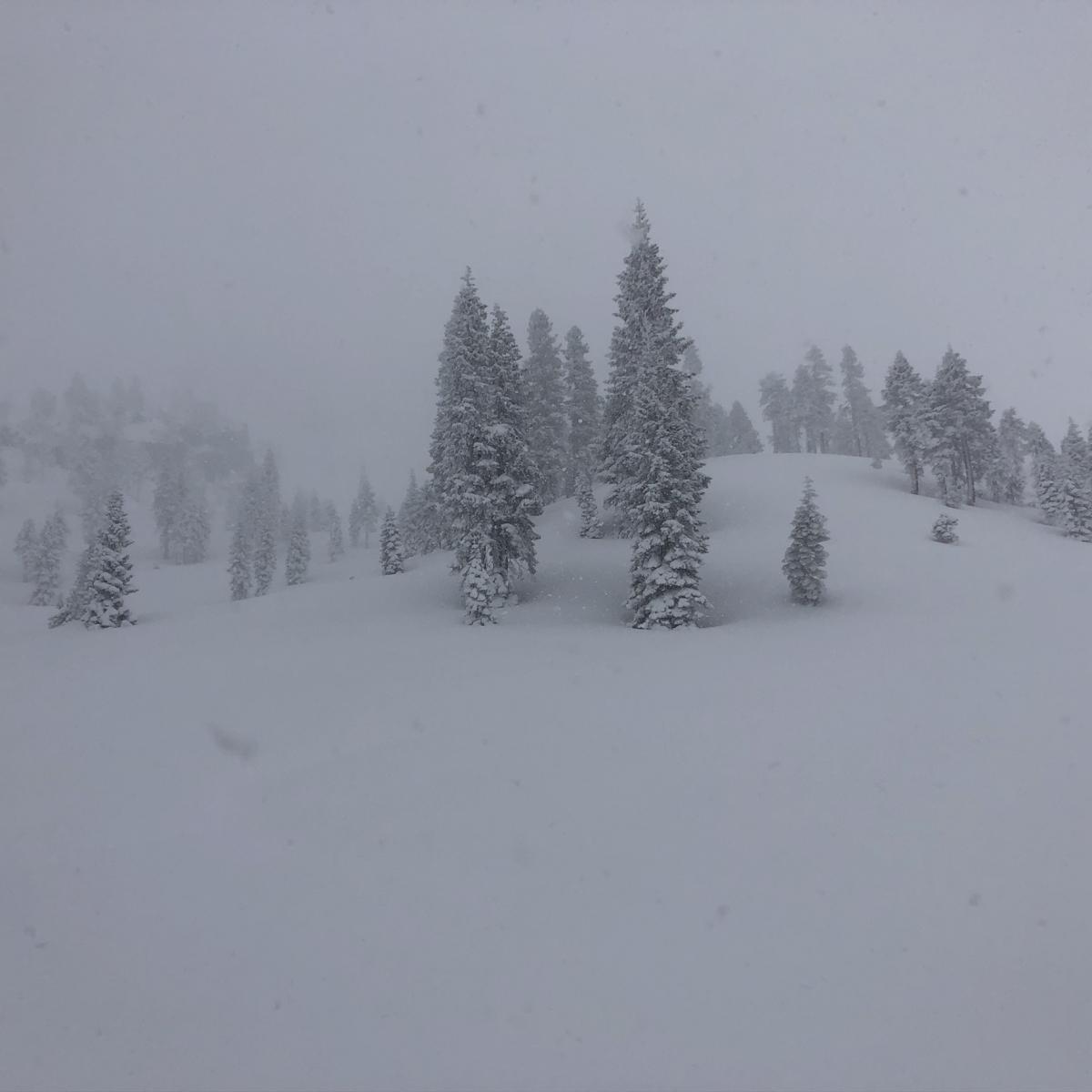 Location Name:
Mount Shasta, Gray Butte, Old Ski Bowl
Date and time of observation:
Mon, 03/30/2020 - 1:30pm
Observation made by:
Forecaster
Snowpack Observations
Details
Snow level @ 10 am: 5400 ft
Conditions at Bunny Flat Parking Lot:
Height of new snow (HN): 10 cm (4 in)
Snowfall rate: 2 cm (.5 in) / hr - S2
Wind: Light and variable
Low visibility
Conditions at Old Ski Bowl 8,000 feet:
Height of new snow (HN): 11 cm (4 in)
Wind: Light and southerly
New snowpack host a slightly upside-down configuration with heavy moist snow above drier snow separated with a thin melt-freeze crust. 
Column test results: CT8 SP↓ 8 cm, CT11 SP↓ 15 cm; ECTN12 ↓ 30 cm
Although visibility was low, no obvious signs of instability were seen. Snow surfaces were unaffected by the wind. No signs of wet-loose or storm slab problems were observed.
Photos
Weather Observations
Statistics
Cloud Cover:
100% of the sky covered by clouds
Accumulation rate:
Less than 1 in. per hour
Air temperature:
Below Freezing
Air temperature trend:
Static
Wind Direction:
Southwest