You are here
New Snow Conditions in the Old Ski Bowl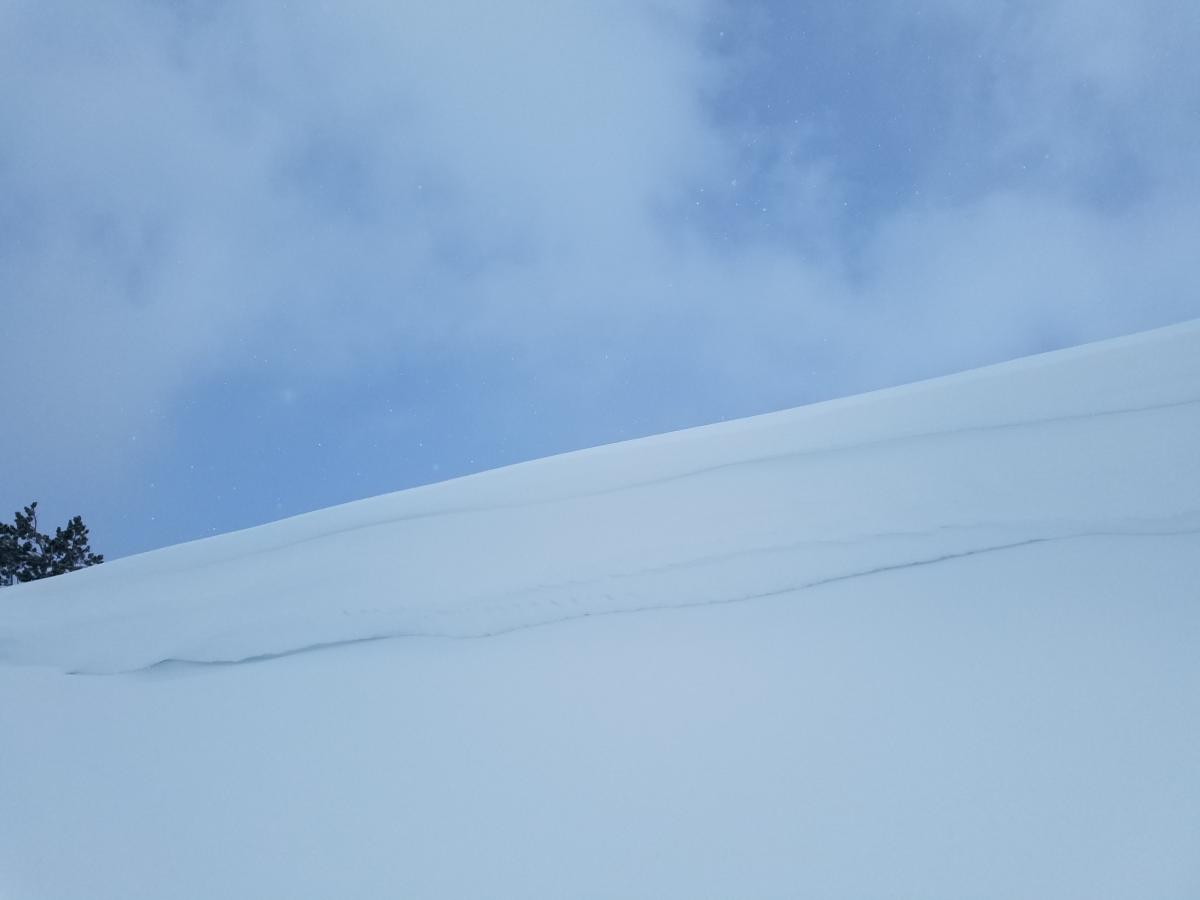 Location Name:
Old Ski Bowl
Date and time of observation:
Mon, 02/19/2018 - 9:00pm
Observation made by:
Professional Observer
Location Map
96067
Mount Shasta
,
CA
United States
41° 22' 24.1068" N, 122° 12' 7.8192" W
California US
Snowpack Observations
Details
Conditions from 7,000-10,000 ft in the Old Ski Bowl after yesterday's storm:
Height of new snow (HN): 2-3 in.
Snow surfaces above 9000 ft remain scoured and icy. Strong NW winds blew all the new snow to lower elevations.
Wind drifts and small cornice formations 12-18 inches think were found on S-SE-E aspects between 7500 ft and 9000 ft. The amount of drifting in these isolated areas was impressive considering the amount of new snow received. Cornices broke easily with the weight of a person (see video).
Isolated, small and inconsequential windslabs 2-4 inches thick and 1 finger (1F) hard were found in the same elevation band and on similar aspects.
Photos
Videos
Weather Observations
Statistics
Cloud Cover:
50% of the sky covered by clouds
Accumulation rate:
Less than 1 in. per hour
Air temperature:
Below Freezing
Air temperature trend:
Static
Wind Direction:
Northwest