You are here
New snow totals Lower Green Butte SE 8,200 feet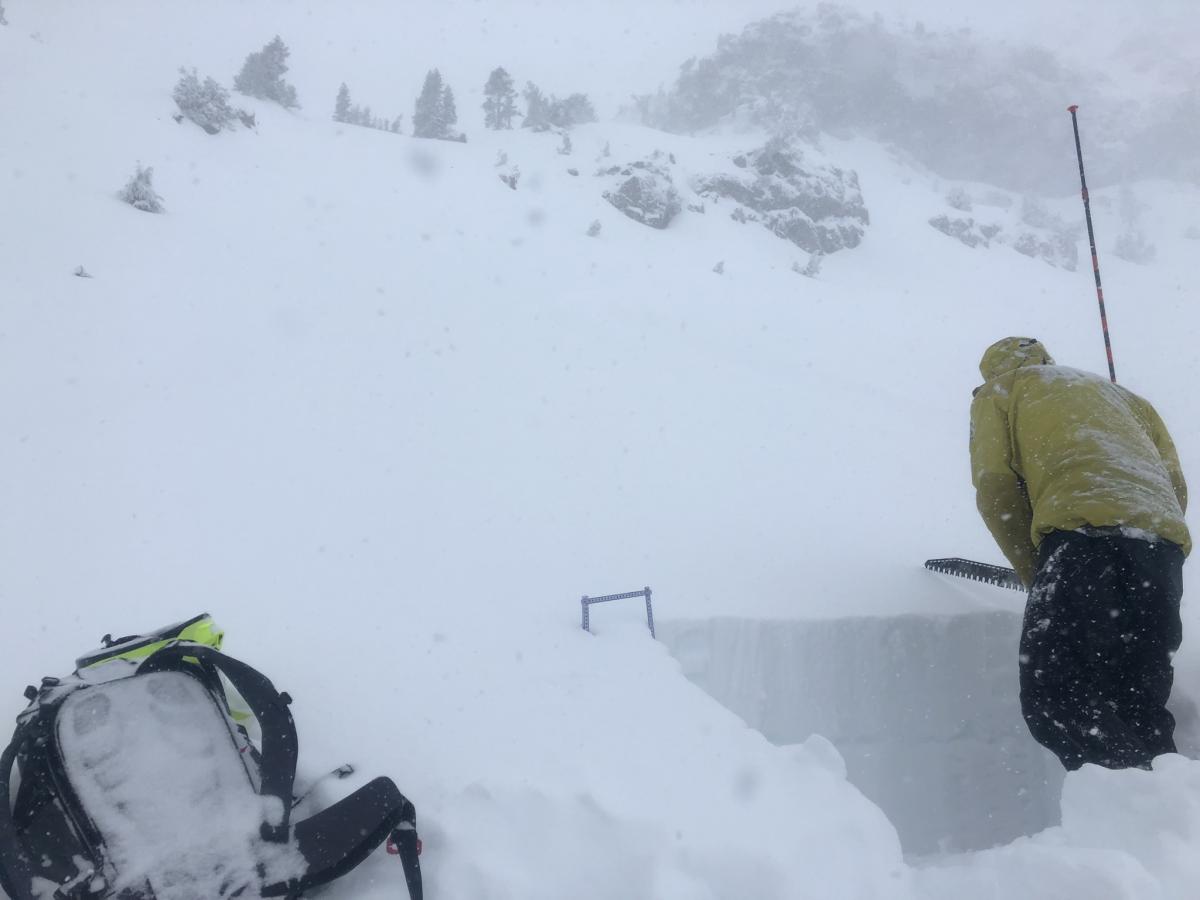 Location Name:
Lower Green Butte SE 8,200 feet
Date and time of observation:
Mon, 12/24/2018 - 1:15pm
Observation made by:
Professional Observer
Red Flags:
Recent loading by new snow, wind, or rain
Location Map
96067
Mount Shasta
,
CA
United States
41° 21' 58.5936" N, 122° 12' 18.5796" W
California US
Snowpack Observations
Details
On the drive up to Bunny Flat this afternoon we observed that snow levels were hovering at 4,800 feet.  When we arrived at Bunny Flat it was snowing a little less than an inch an hour.  New snow totals at Bunny flat were 6-8 inches (20-22 cm).  We then traveled past old ski bowl to 8,200 and dug a pit. Snow totals we recorded are 66 inches (170 cm) total. Hight of new snow observed are 11-13 inches (30-35 cm). Snow surface showed consisted of F- to F hard snow.  No signs of instability were observed. Visibility was poor due to fog and snow. Snow was falling at 1 inch an hour at times.  Merry Christmas!
Photos
Weather Observations
Details
Snow mostly less than an inch per hour fell from the time we left Bunny Flat at 12:30 p.m., and when we retured at 3:30 p.m.. Overcast skies and fog moving in and out greeted us throughout the trip. Snow showers above an inch an hour were observed at times. Winds were calm with only a light breeze felt out of the SW at 8,200 feet. 
Statistics
Cloud Cover:
100% of the sky covered by clouds
Accumulation rate:
Less than 1 in. per hour
Air temperature:
Below Freezing
Air temperature trend:
Cooling
Wind Direction:
Southwest