You are here
Observations in Avalanche Gulch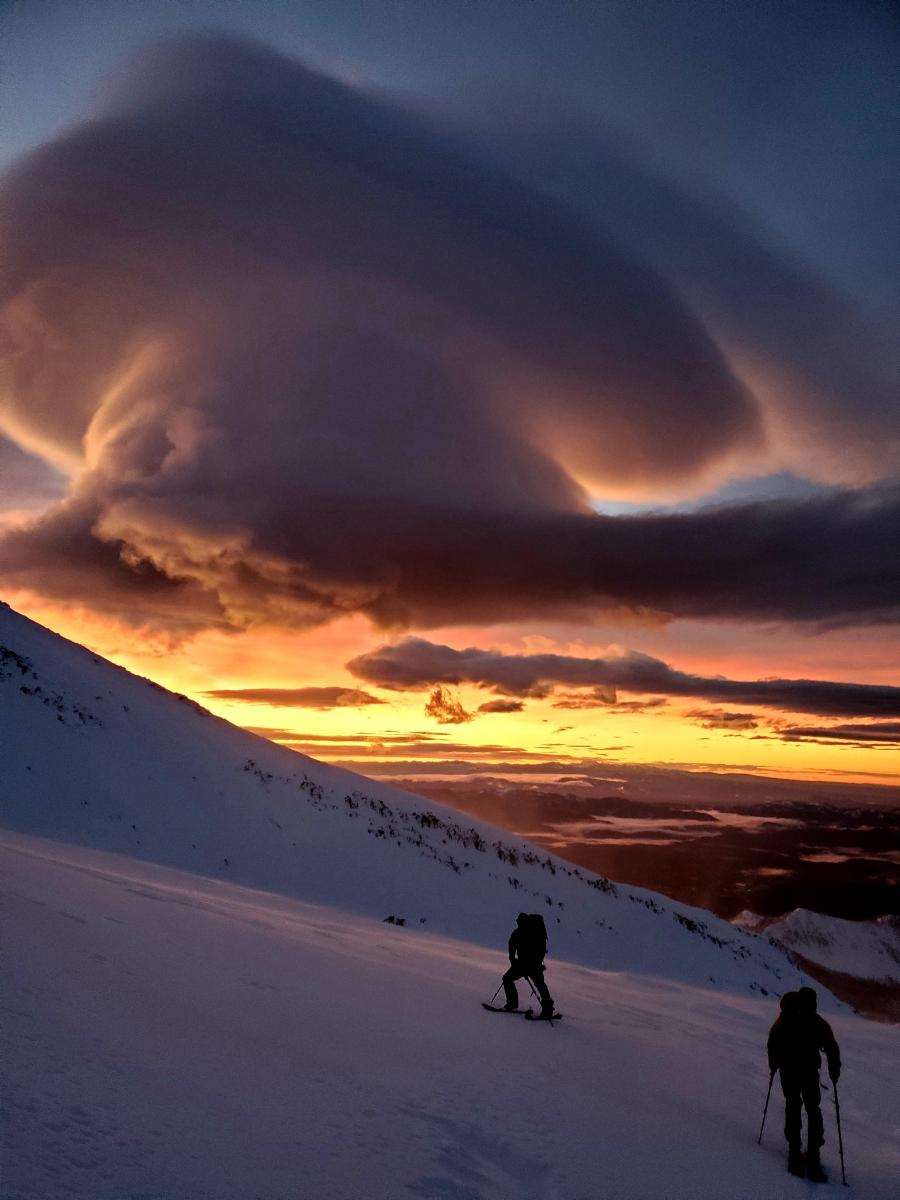 Location Name:
Climbers Gulch
Date and time of observation:
Wed, 01/29/2020 - 5:30am
Observation made by:
Public
Red Flags:
Recent avalanche activity
Whumphing noises, shooting cracks, or collapsing
Recent loading by new snow, wind, or rain
Location Map
96067
Mount Shasta
,
CA
United States
41° 22' 46.308" N, 122° 13' 3.6804" W
California US
Snowpack Observations
Details
Conditions at 9,000 ft, 5:30 a.m. in climbers gully:
2' of wind transport snow
ECTP 11 Q2 ↓ 20 cm on 1F wind-broken precipitation particles; 20-25 cm F sugary snow.
4F down to prior snow interface (wind-broken precipitation particles)
D.5-1 wind slab observed off of lower Cassival above Spring Hill. Whumpfing observed in climbers gully at 9,000 ft and 10,400 ft.
Weather Observations
Details
Descent from Helen at 8:00 a.m. Strong winds persisted; visibility intermittent; clearing.
Statistics