You are here
Old Ski Bowl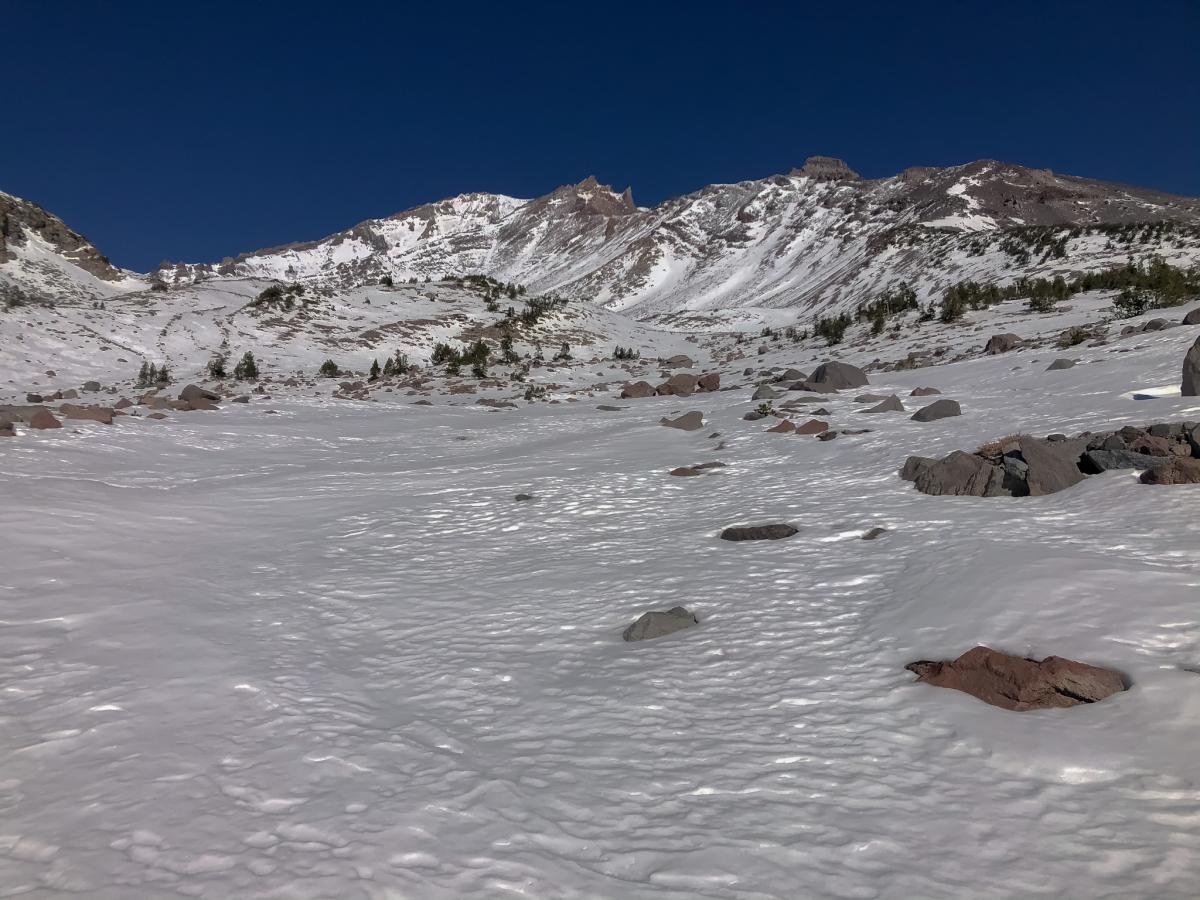 Location Name:
Mount Shasta
Date and time of observation:
Tue, 12/01/2020 - 11:00am
Observation made by:
Forecaster
Location Map
96067
Mount Shasta
,
CA
United States
41° 21' 32.454" N, 122° 12' 22.3452" W
California US
Snowpack Observations
Details
December 01, 2020 (20201201) - Old Ski Bowl  - R. Sorenson

TIME: 1100

SKY: Clear

PRECIP: None

WIND: Moderate out of the east on the ridgeline, calm in the bowl

BLOWING SNOW: No

AIR TEMP: 43 F at 8,000 feet 

SURF PEN: 1 inch (2 cm) 

HS: Variable few inches to 16 inches (41 centimeters)

HN: 0

NOTES: 
The cycle of warm sunny days, cool nights and pressing wind have packed what is left of our snowpack hard and consolidated above treeline. Below treeline variable patches of soft, breakable and supportable exist. South-facing slopes are beginning to form spring-like corn and host the best chance at finding smooth turns. Though it is melting fast and "many obstacles exist" is an understatement. Best to keep it slow and under control. No signs of instability were observed. 
Photos
Weather Observations
Statistics
Air temperature:
Above Freezing
Air temperature trend:
Warming