You are here
Old Ski Bowl - 7000 to 10,000 ft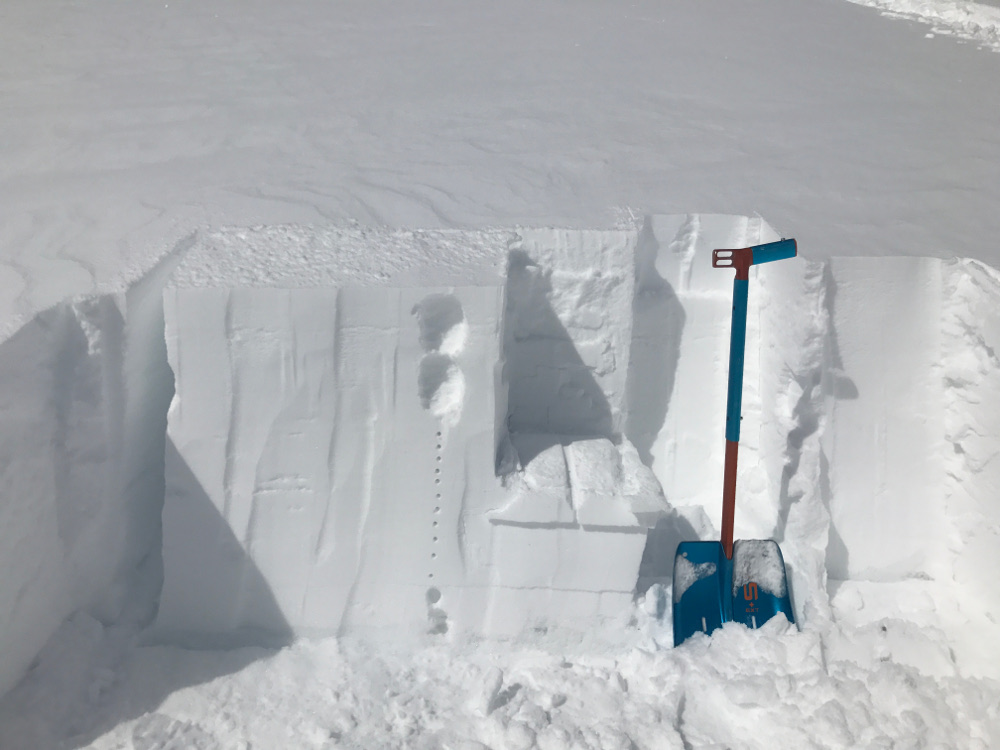 Location Name:
Old Ski Bowl
Date and time of observation:
Tue, 02/27/2018 - 11:30pm
Observation made by:
Professional Observer
Location Map
96067
Mount Shasta
,
CA
United States
41° 22' 11.352" N, 122° 12' 6.0444" W
California US
Snowpack Observations
Details
Active windloading was visible near and above treeline depositing snow on southerly aspects. Yesterday's low density snow has been stripped away from many areas near and above treeline, exposing old firm snow surfaces. Snow has been deposited in gullies, depressions, and leeward areas between 7500 and 10,000 ft. Many upper elevation start zones are scoured to ice or bare ground.
Recent wind drifts and wind slabs 30-60 cm (1-2 ft) thick were found in isolated areas near and above treeline on S/SE slopes.
No natural or human triggered wind slab avalanches were observed.
Stability tests on a windloaded slope at 8600 ft on southeast aspect identified potential weak layers and interfaces within the recent snow but indicated the wind slab problem is stubborn to trigger. The results of those tests are as follows:
CT6 ↓ 10 cm BRK (non-planar break)
CT14 ↓ 25 cm BRK
CT17 ↓ 40 cm SP (sudden planar), failing on a layer of graupel.
CT19 ↓ 60 cm SP, failing of rounding facets
ECTN11 ↓ 10 cm x 2
ECTN12 ↓ 25 cm x 2
ECTN22 ↓ 40 cm x 2
ECTN28 ↓ 60 cm x 2
Hand tests conducted in a windloaded area on a SW aspect indicated easy failures where new windslabs from last night had formed. Failures occured with easy force either at old firm snow surface or at density breaks within the recent snow. These slabs ranged from 20-30 cm thick.
Photos
Weather Observations
Statistics
Cloud Cover:
25% of the sky covered by clouds
Air temperature:
Below Freezing
Air temperature trend:
Static
Wind Direction:
Northeast