You are here
Old Ski Bowl, Green Butte Ridge, Shasta County SAR Training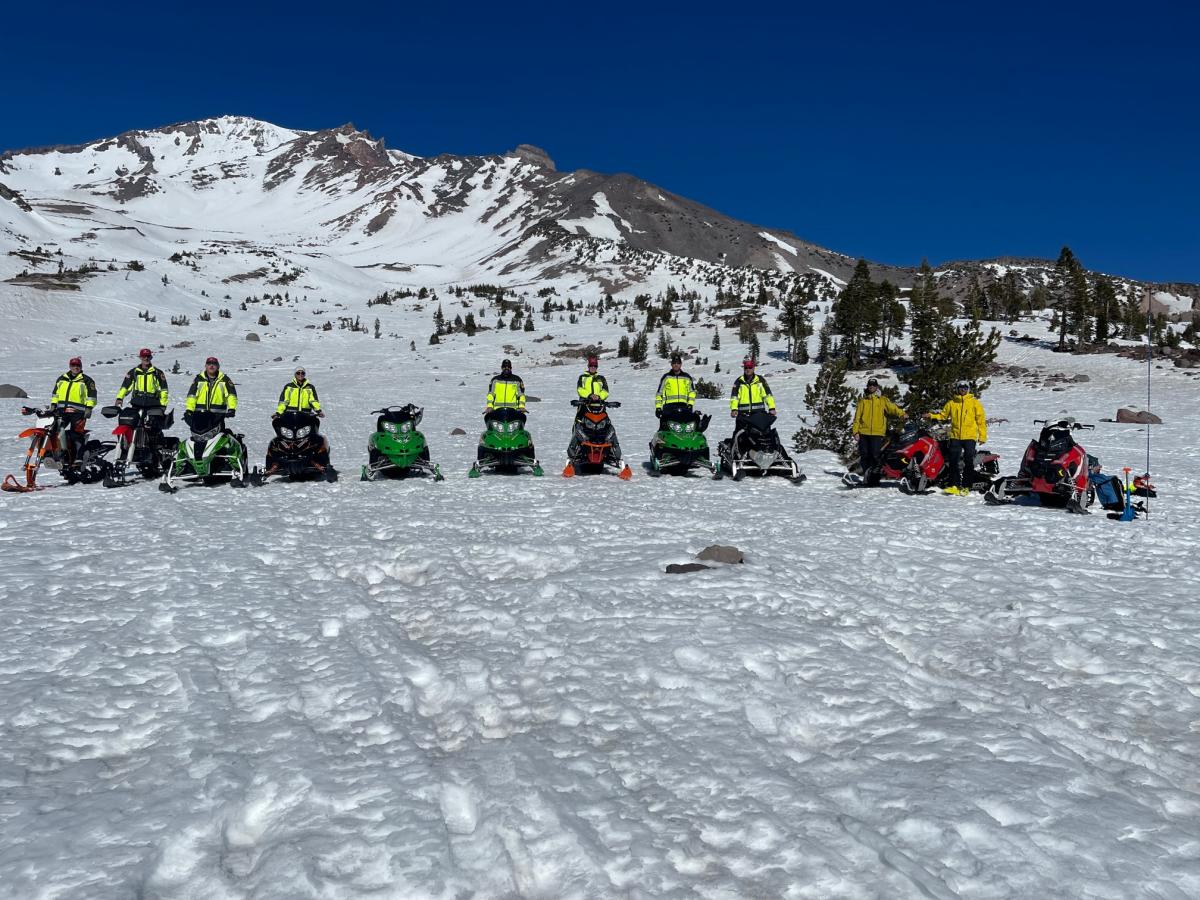 Location Name:
Old Ski Bowl, Green Butte Ridge
Date and time of observation:
Sat, 02/05/2022 - 1:30pm
Observation made by:
Forecaster
Location Map
96067
Mount Shasta
,
CA
United States
41° 21' 43.2288" N, 122° 12' 10.5696" W
California US
Snowpack Observations
Details
Great training today. The MSAC hosted a training for Shasta County SAR members, going over avalanche rescue, beacon use and multiple burial situations. Despite less than ideal snow conditions, the sun was out and much was learned. Thanks team, fun day.
Snow conditions, for skiing or riding, are very poor. It's a sad state of affairs. There is not a smooth piece of snow up there. No snow (or any precip) since January 8th, high wind, and funky temperatures have all contributed. Avalanches are of no concern. Keeping your fillings in your mouth are. No matter what method of sliding or riding travel, the ride is a bumpy, gnarly and jarring. Today, the wind was calm and temperatures reached 44° F at 1200 hours. The surface of the snow softened, but snow texture is the real issue. As mentioned, there isn't anything smooth and large enough to give you that "aahhh..." feeling. White knuckled is the best description. 
It's not often we say the climbing conditions are better than the skiing conditions...but at this point, walking on this stuff is probably the best mode of travel. That said, rock and ice fall are a top concern as you gain the upper mountain. With the warm temps forecasted this weekend, the mountain will loosen up. Expect overhead hazard. Plenty of bare rock is exposed and free to cut loose. 
Observation Location: Old Ski Bowl, Green Butte Ridge
Elevation: Below treeline (Bunny Flat, 6,950 ft) to 9,800 feet on GB Ridge
Date: 20220205
Time: 1200
Observer: N Meyers
Sky Conditions: Clear (CLR) |
Current Precipitation: Type - NO 
Air Temperature: 44 °F at 1200 hours
Surface Penetration: 0 in
Total Snow Depth (HS): 61 in
24-hour New Snow Depth (HN24): 0
24-hour New Snow Water Equivalent (HN24W): 0
Wind Direction: Variable
Wind Speed: Calm (C), 0 mi/hr 
Column & Block Tests: Could hardly get the shovel in the snow
Photos
Weather Observations
Statistics