You are here
Old Ski Bowl - New Snow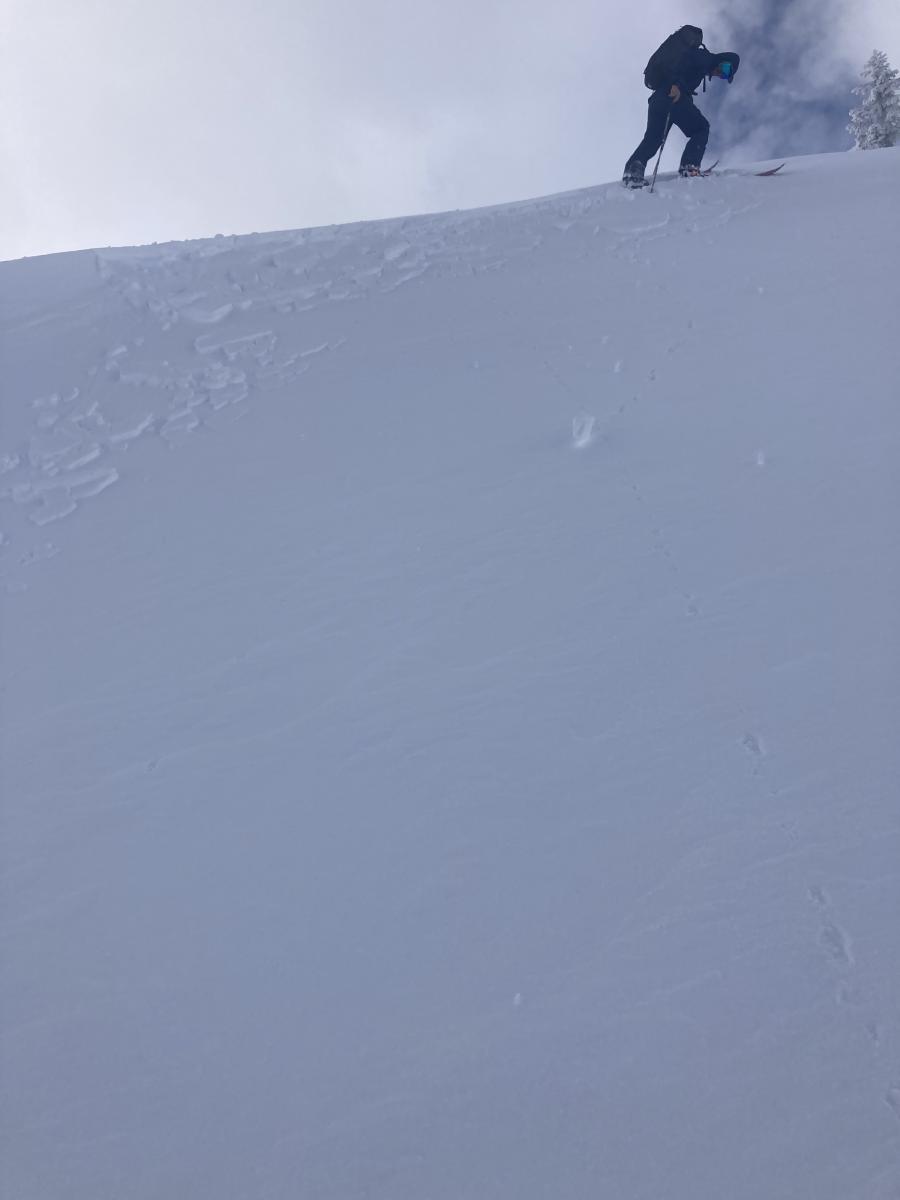 Location Name:
Old Ski Bowl
Date and time of observation:
Sun, 02/05/2023 - 1:00pm
Observation made by:
Forecaster
Red Flags:
Whumphing noises, shooting cracks, or collapsing
Recent loading by new snow, wind, or rain
Location Map
96067
Mount Shasta
,
CA
United States
41° 22' 1.4628" N, 122° 12' 26.9784" W
California US
Snowpack Observations
Details
After the companion rescue clinic, Eric and I went to the Old Ski Bowl to assess the new snow that had fallen overnight. We were surprised to find more snow than expected at and above Bunny Flat. The Old Ski Bowl had new snow accumulation of eight to ten inches, with light to moderate westerly winds. No wind effect was found within the bowl, but ridgelines still showed moderately sized wind drifts, cornice growth, and wind scouring. Near treeline, slight settling of the snowpack was felt under skis while touring up a southeast facing knoll. Near and above treeline, shallow, isolated wind slabs along exposed ridgelines could be triggered with skis. Visibility was initially poor, with snow still falling up to 1 pm. Snow stopped falling, visibility cleared, and blue sky popped out after 1pm. Some surface warming could be seen on the way down (below treeline) in the form of roller balls. 
No significant avalanches were observed today. 
Observation Location: Old Ski Bowl
Elevation: 9,000 feet
Date: 20230205
Time: 1300
Observer: S. Clairmont and E. Falconer
Sky Conditions: Broken (BKN)
Current Precipitation: Type - SN, Rate - S-1
Air Temperature: 22 °F
Sled Penetration = 8 in (20 cm)
Total Snow Depth (HS): 135 in (343 cm)
24-hour New Snow Depth (HN24): 8 in (20 cm)
Wind Direction: W
Wind Speed: Light (L), 1-16 mi/hr, twigs in motion
Photos
Weather Observations
Statistics
Cloud Cover:
50% of the sky covered by clouds
Accumulation rate:
Less than 1 in. per hour
Air temperature:
Below Freezing
Air temperature trend:
Warming