You are here
Parks Creek, Castle Lake, Cliff Lake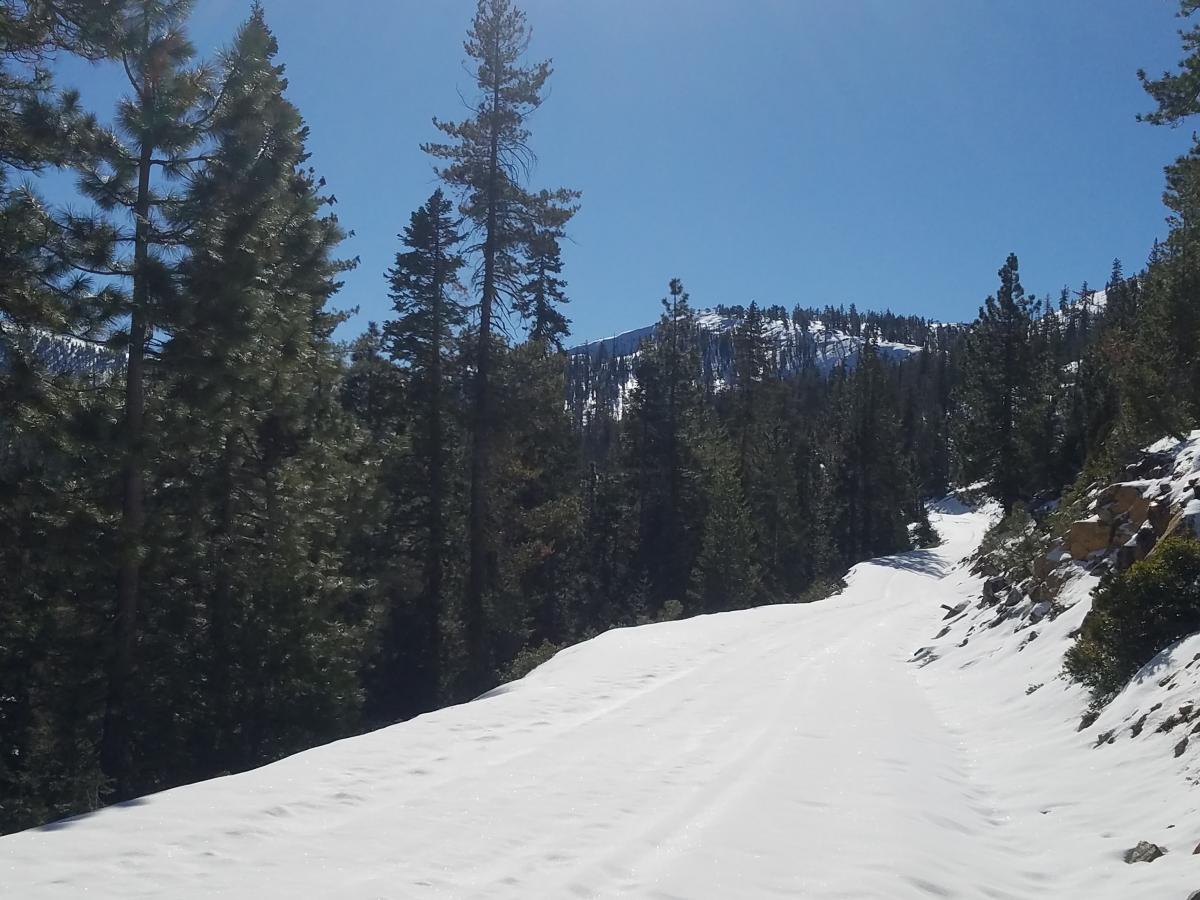 Location Name:
Parks Creek, Castle Lake, Cliff Lake
Date and time of observation:
Tue, 02/13/2018 - 8:00pm
Observation made by:
Professional Observer
Location Map
96067
Mount Shasta
,
CA
United States
41° 21' 26.0604" N, 122° 32' 26.8656" W
California US
Snowpack Observations
Details
General conditions of places in forecast area that we have not had the fortune of seeing much this year due to high snow levels and below normal precipitation:
Parks Creek Pass

Height of storm snow (HST) from Sunday/Monday: 2 in.
Height of snow (HS): 8 in. Dry new snow sits atop old firm snow and ice. There is inconsistent coverage and plenty of exposed rock and brush on aspects exposed to the sun. Some northerly aspects appear to have consistent coverage near the pass.
Expect 4WD vehicles to make it to 6400 ft on Parks Creek Road, about 2 miles from the pass. Plenty of snow on the road makes snow vehicle access possible beyond.

Cliff Lake

Two to four inches of ice on the lake was weak on the very edges and supportable elsewhere. Exercise caution and good judgment, though, if preceding out onto the ice. It is in a state of transition with warming temperatures. The echos of popping and shifting ice reverberated underfoot and gave us a good dose of "the willies".
Road to Cliff Lake is a mix of snow, ice, and rock. Expect a rough ride if making an attempt to go the distance. Snow on South Fork Road begins near 4800 ft about 2 mi before the Cliff Lake turnoff.

Castle Lake

The weather station reports 8 in of snow. You can find that it in places, but coverage is sparse and inconsistent. Middle peak has the best coverage. If you can find a line on it to ski, you'll win the award for this season's most desperate skier.
There is no supportable ice on the lake.
Trail to Heart Lake is covered with firm well-trodden snow.
Photos
Weather Observations
Statistics
Air temperature:
Above Freezing
Air temperature trend:
Warming