You are here
Pre-Storm Surface Conditions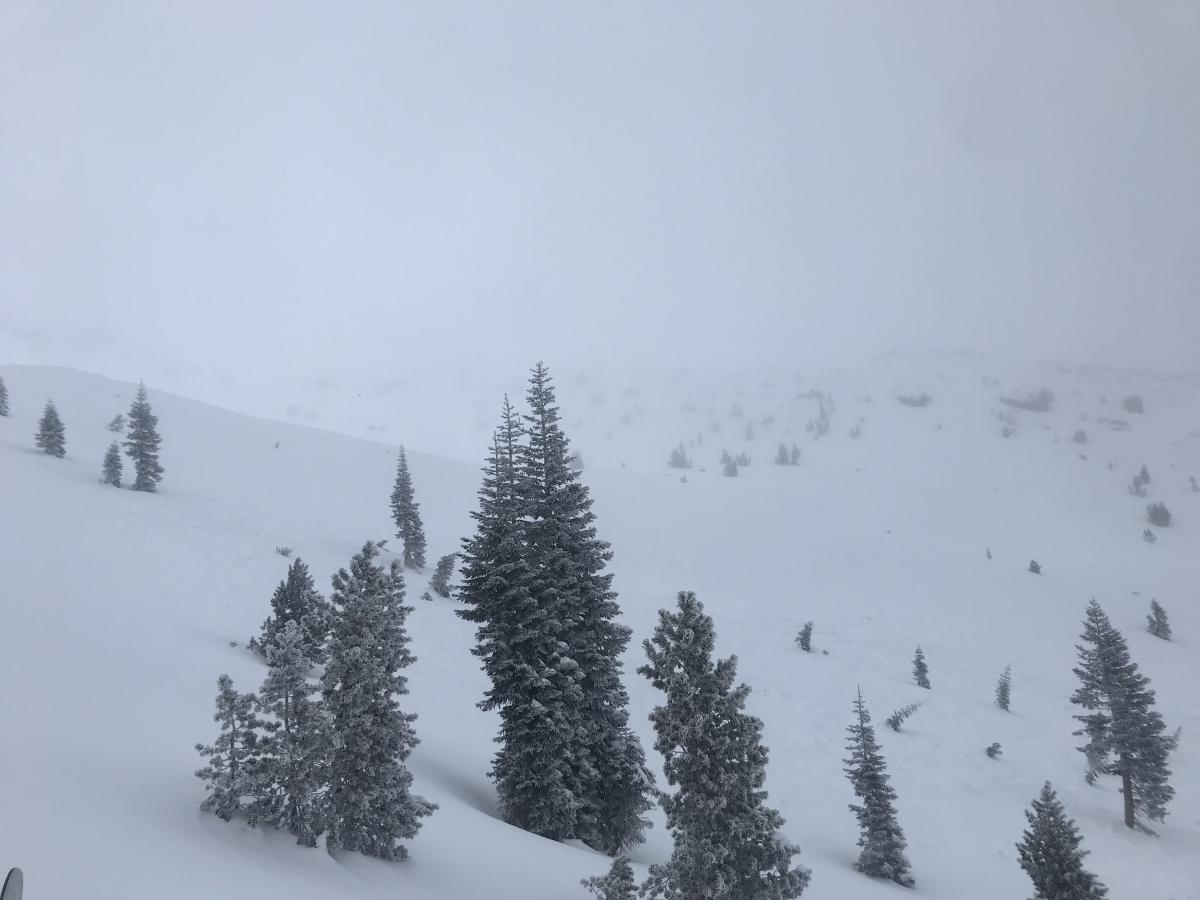 Location Name:
Green Butte
Date and time of observation:
Tue, 01/03/2023 - 11:30pm
Observation made by:
Forecaster
Location Map
96067
Mount Shasta
,
CA
United States
41° 21' 58.3884" N, 122° 13' 6.672" W
California US
Snowpack Observations
Details
Todays objective was to observe snow surface conditons and weather trends prior to the approaching storm. Eric and I ascended Green Butte ridge where we could observe multiple aspects.
Regarding the weather, visibility was poor when starting out from Bunny Flat parking lot. Visibility then worsened above treeline, making it difficult to distinguish any geographic or snow features. Winds were unnoticeable below treeline, and then light out of the southwest above treeline. We experienced light precipitation in the form of graupel. Rime was also developing on trees and structures.
Snow surface conditions were defined by a punchable surface crust (~4mm thickness) widespread across W-S-E aspects, above and below treeline. This crust was relatively easy to punch through below treeline, becoming a bit stiffer above treeline. This crust has created a very smooth snow surface above, near, and below treeline. 
A hasty pit was dug on a SE aspect at ~8000ft. The surface crust was found with about 2 inches of new snow beneath it. Below this new snow was 23 inches of consistent 4-finger hard snow, followed by pencil hard melt-freeze old snow to the ground. 
No signs of instability were observed today. However, It will be interesting to see how the impending storm will interact with this widespread surface crust. 
Observation Location: Green Butte
Elevation: 8000ft
Date: 20230103
Time: 1130
Observer: S. Clairmont and E. Falconer
Sky Conditions: Overcast (OVC)
Current Precipitation: Type - GR, Rate - S-1
Air Temperature: 22°F
Total Snow Depth (HS): [65] in (165 cm)
Wind Direction: SW
Wind Speed: Light (L), 1-16 mi/hr, twigs in motion
Photos
Weather Observations
Statistics
Cloud Cover:
100% of the sky covered by clouds
Accumulation rate:
Less than 1 in. per hour
Air temperature:
Below Freezing
Air temperature trend:
Static
Wind Direction:
Southwest