You are here
Red Butte Tour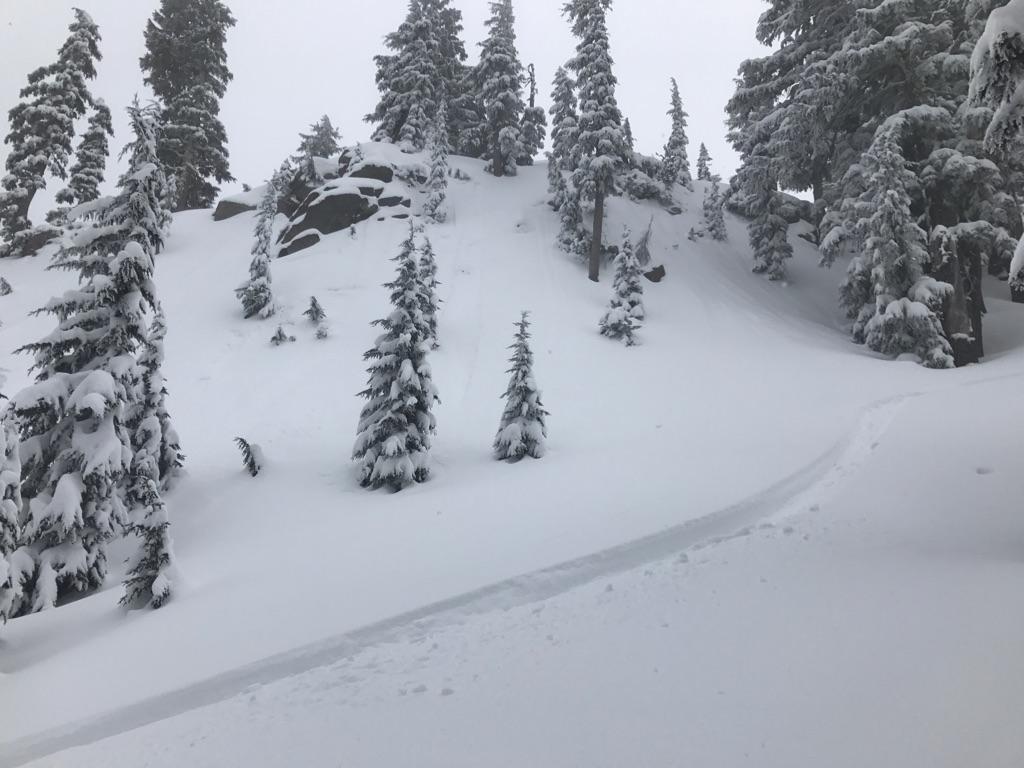 Date and time of observation:
Sun, 03/04/2018 - 10:00pm
Observation made by:
Professional Observer
Location Map
96067
Mount Shasta
,
CA
United States
41° 21' 43.6428" N, 122° 10' 51.1932" W
California US
Snowpack Observations
Details
Observations made during a 3 mile tour to Red Butte and South Gate Meadows in W, E, S, SE, N, NE, NW terrain:
Height of storm snow (HST): 45-90 cm (18-36 in)
Right side up configuration on all aspects (hardness F-4F-1F).
Plenty of dry low density snow available for transport. Winds were calm to light. Very few signs of wind effect from the last storm beginning on 02/28/2018.
No signs of cornices, wind slabs, or storm slabs.
No obvious signs of avalanche danger including: no observed avalanches or whumphing or shooting cracks.
Upper mountain obscured.
Snow pits dug at two similar NE aspects showed slightly different structures and depths, but generally consisted of new storm snow with F-4F-1F hardness sitting atop a mix of rounding facets and ice layers or melt/freeze layers. Failures were stubborn to unreactive. Results from stability tests at two NE facing aspects at 7800 ft:

Location 1:

CT17 ↓ 30 cm  BRK x 2, CTN
ECTN17 ↓ 30 cm, ECTX

Location 2:

CT20 ↓ 95 cm SC
ECTN15 ↓ 40 cm, ECTX 

Slope ski cut tests yielded no results (SCN).
Ski Penetration (PS) / Boot Penetration (PB): 20 cm / 30 cm.
Minor sloughs triggered on slopes greater than 35 degrees.
Ski and riding conditions were as good as it gets in these parts.
Photos
Weather Observations
Statistics
Cloud Cover:
100% of the sky covered by clouds
Accumulation rate:
Less than 1 in. per hour
Air temperature:
Below Freezing
Air temperature trend:
Static
Wind Direction:
Northwest