You are here
Sand Flat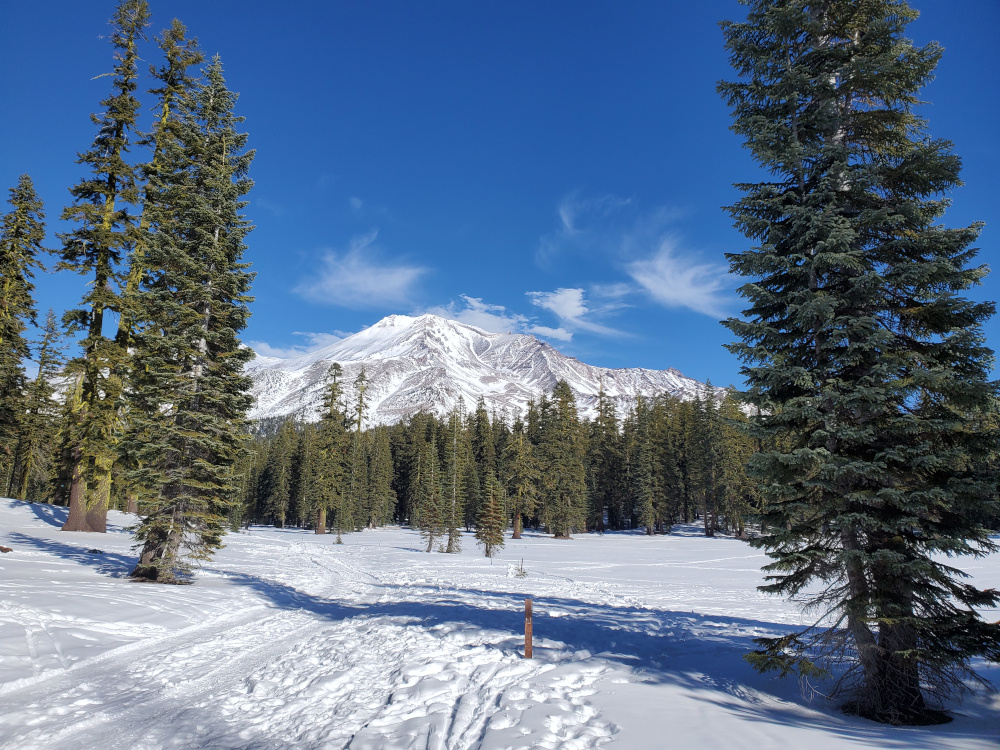 Date and time of observation:
Mon, 12/21/2020 - 1:00pm
Observation made by:
Forecaster
Location Map
96067
Mount Shasta
,
CA
United States
41° 21' 15.2172" N, 122° 14' 52.296" W
California US
Snowpack Observations
Details
Details on a tour to Sand Flat Weather Station and Sand Flat:
Observation Location: Sand Flat, Sand Flat Road, Sand Flat Weather Station
Elevation: 6,600 ft
Date: 20201221
Time: 1300
Observer: Aaron Beverly
Sky Conditions: Clear (CLR)
Current Precipitation: NO
Air Temperature: 42 °F
Surface Penetration: PS = 3 in
Total Snow Depth (HS): 65 cm (25 in)
24-hour New Snow Depth (HN24): 0
24-hour New Snow Water Equivalent (HN24W): 0
Wind Speed: Calm
Snow sufaces vary from breakable crusts, to firm, to moist and soft. Upper and lower Sand Flat roads have tire ruts that actually make for good cross country skiing tracks. Traditional X-C skiing was quite nice. Sand Flat weather station snow depth sensor has fallen over. California Department of Water Resources has been notified.
See photos for more details.
Photos
Weather Observations
Statistics
Air temperature:
Above Freezing
Air temperature trend:
Warming