You are here
Several wind slab avalanches on Mount Shasta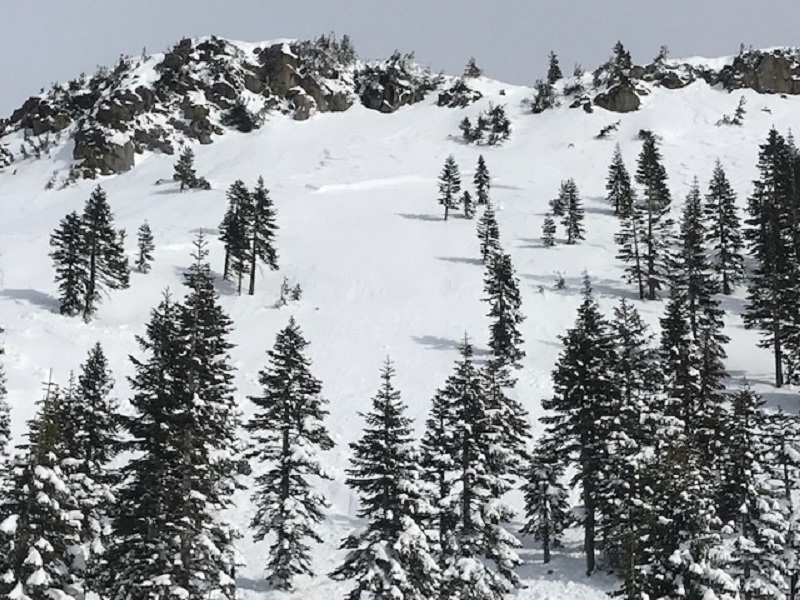 Location Name:
Mount Shasta
Date and time of observation:
Thu, 02/07/2019 - 2:00pm
Observation made by:
Forecaster
Red Flags:
Recent avalanche activityRecent loading by new snow, wind, or rain
Location Map
96067
Mount Shasta
,
CA
United States
41° 22' 0.3252" N, 122° 11' 58.6716" W
California US
Snowpack Observations
Details
Two wind slab avalanches observed today in the Old Ski Bowl. Both appeared 1 to 2 days old and were very similar in size and characteristics, but on opposite aspects.
Yellow Butte: 8,500 feet, west facing. Trigger appeared to be natural. Crown was 1-2 feet deep, 100 feet wide and ran the full length of the slope through trees.
Green Butte: 8,500 feet, east facing, possibly snowmobile triggered or natural. Crown 1-2 feet deep and 150 feet wide. The two slides appeared to have failed on the hard rain crust that formed on our recent, rain on snow event (Jan 19). 
A skier and guide who ventured up Avalanche Gulch mentioned he observed another small wind slab avalanche, off the easterly aspect of Casaval. (no picture)
A boarder observed a small wind slab avalanche off the northerly aspect of Middle Peak that had traveled down toward Heart Lake. This starting zone/slope is often overhung by large cornices. (no picture)
All slides were big enough to bury, injure or kill a person and started on slopes 37-40 degrees.
(Please note that the pin on the map does not reflect the exact location where the avalanches took place.)
Photos
Weather Observations
Details
The weather today was overcast with calm wind. Yesterday in the AM hours and the night prior, northwest winds hammered the mountain. Giant plumes of wind blowing snow was visible from town. Temperatures have remained chilly all week with no precipitation.
Statistics
Cloud Cover:
75% of the sky covered by clouds
Air temperature:
Below Freezing
Air temperature trend:
Cooling
Wind Direction:
Southeast