You are here
Shooting cracks and small wind slabs easily triggered above treeline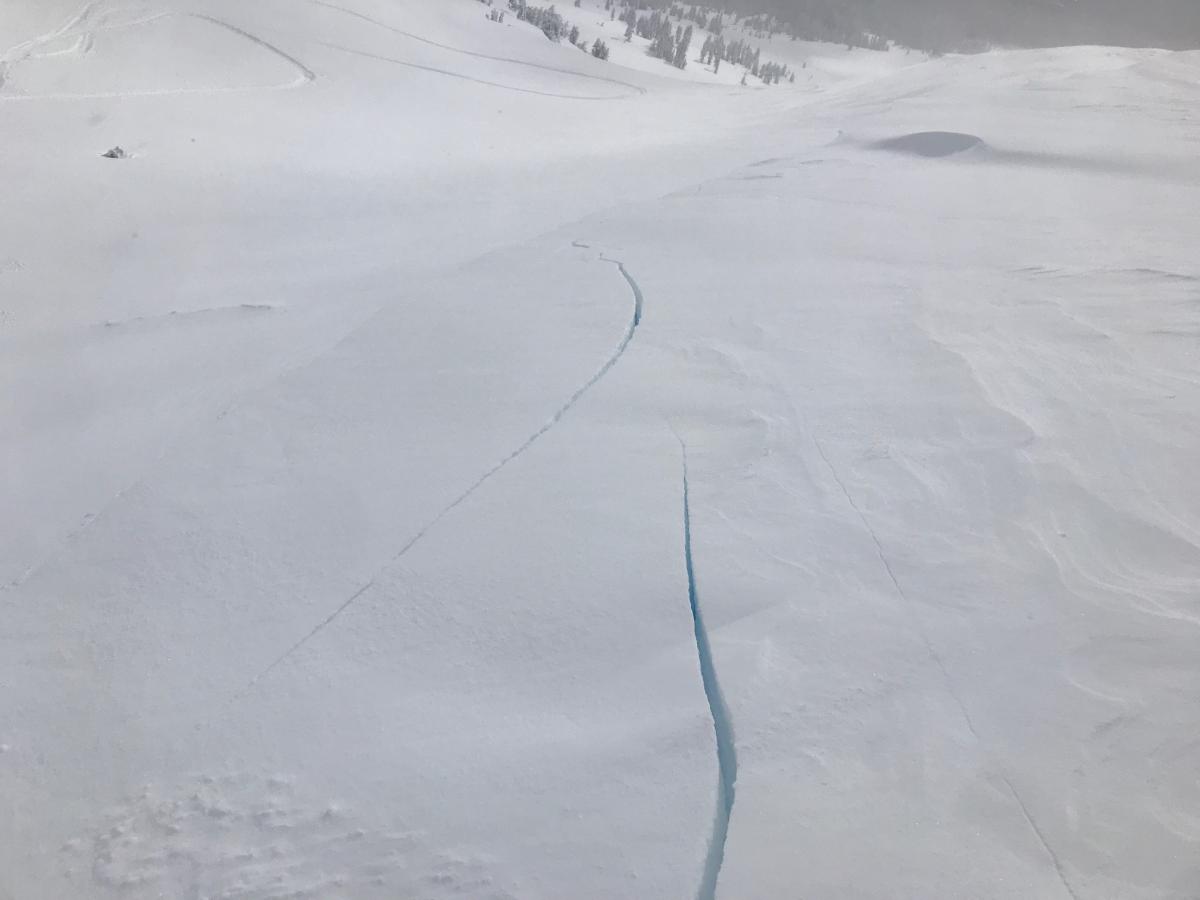 Location Name:
Old Ski Bowl
Date and time of observation:
Sat, 02/16/2019 - 2:30pm
Observation made by:
Forecaster
Red Flags:
Recent avalanche activity
Whumphing noises, shooting cracks, or collapsing
Recent loading by new snow, wind, or rain
Location Map
96067
Mount Shasta
,
CA
United States
41° 21' 49.5144" N, 122° 11' 45.5568" W
California US
Snowpack Observations
Details
Easy to initiate shooting cracks on small test slopes above treeline, east facing, 8200 feet.
Small wind slabs were easily triggered on the same slopes, also east facing
A very large (D4) avalanche was reported from Avalanche Gulch. The slide is estimated to have occurred during the Feb 13th avalanche cycle. Initial report of debris 30+ feet deep, broken trees and with a terminus at 7,200 feet. This avalanche likely ran serveral miles and thousands of vertical feet. Potentially a historic avalanche. Official investigation tomorrow. 
Below treeline, southerly aspects hit by warm sun resulting in thin zipper crust
Near and above treeline, moderate and gusty winds out of the west/southwest were observed all day
New snow depths vary from 8 inches to 2 feet on top of 2/11 crust layer. New snow fist hardness
A lot of blowing snow observed today. Leeward drifts were DEEP. Firm snow could be quickly followed by soft, hollow drifts.
Photos
Weather Observations
Details
Snow showers in the AM with partial clearing in the PM. 
West/Southwest wind switching to northwest
cold and chilly, but felt warm below treeline during the middle of the day.
High temp: 21 @ 3pm - 8,000 feet
Statistics
Cloud Cover:
75% of the sky covered by clouds
Accumulation rate:
Less than 1 in. per hour
Air temperature:
Below Freezing
Air temperature trend:
Static