You are here
Snow conditions above Bunny Flat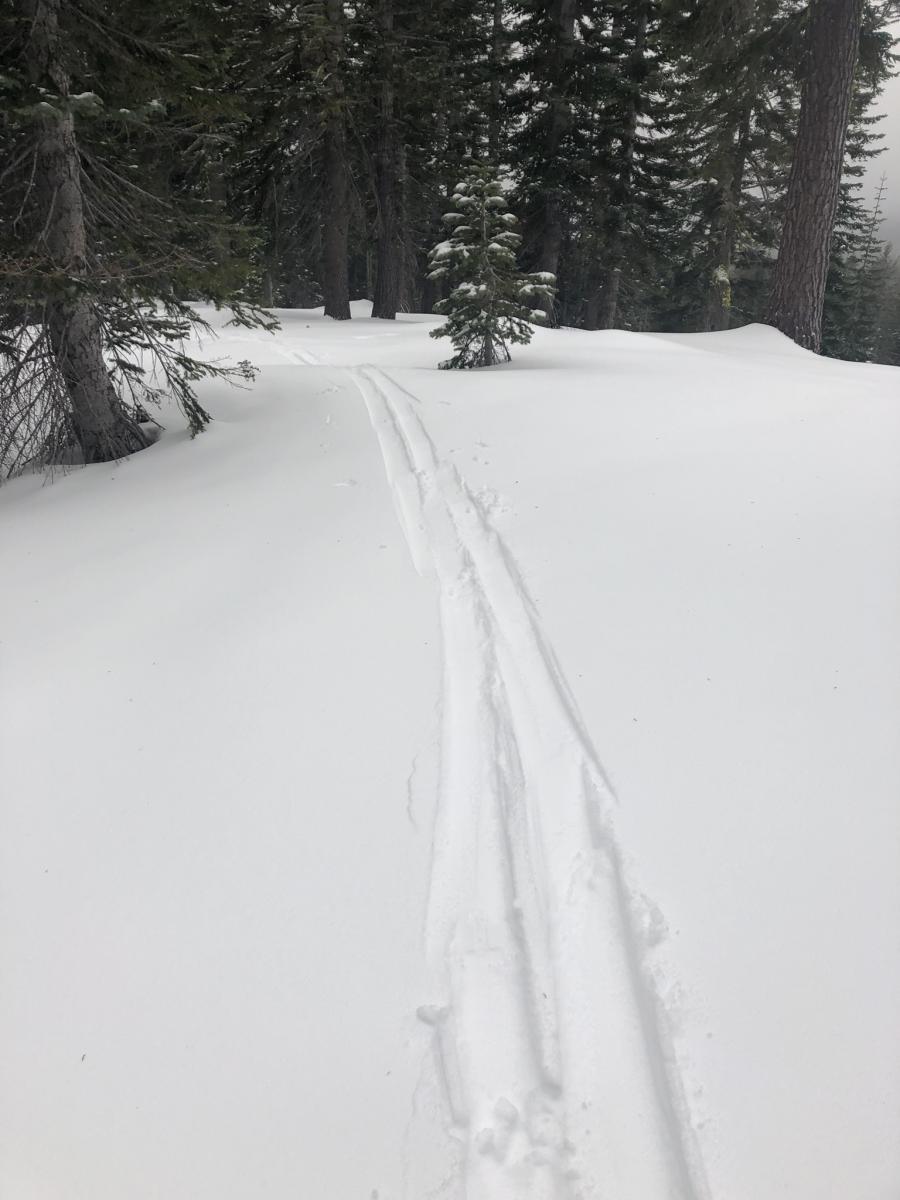 Location Name:
Green Butte Ridge
Date and time of observation:
Sat, 12/15/2018 - 8:50am
Observation made by:
Public
Red Flags:
Recent loading by new snow, wind, or rain
Location Map
96067
Mount Shasta
,
CA
United States
41° 21' 55.2888" N, 122° 13' 26.3748" W
California US
Snowpack Observations
Details
A tour up Green Butte Ridge saw a mixed bag of conditions.  New snow totals observed ranged from 2-4in (5-10cm) on the way up to 7700 feet. Many small wind drifts were encountered along the way. These drifts varied from 24in-39in (60cm to 100cm).  Snow consisted of a mix of soft wind transported and new snow for the first 4-6in (10-15cm). This layer was F hardness and sat atop a 2 in (5cm) 4F hardness layer of fragmented particles (DF) and rounded grains (RG).  These soft slabs were stubborn to trigger and only non-planar fracturs were observed. A quick column test showed little concerning reactivity (CTM10Q3 and CTH23Q3). No large slabs were encountered. The ski down had fast conditions. You could feel a rain crust under the new snow on some aspects.
Photos
Weather Observations
Details
Some fog with a mix of rain and snow were observed on the skin up Green Butte ridge. Calm NW winds were felt with some small gusts. Rain as high as 7500'
Statistics
Cloud Cover:
100% of the sky covered by clouds
Precipitation:
Mixed rain and snow
Air temperature:
Above Freezing
Air temperature trend:
Warming
Wind Direction:
Northwest