You are here
South Side conditions, post Dec 12 wind event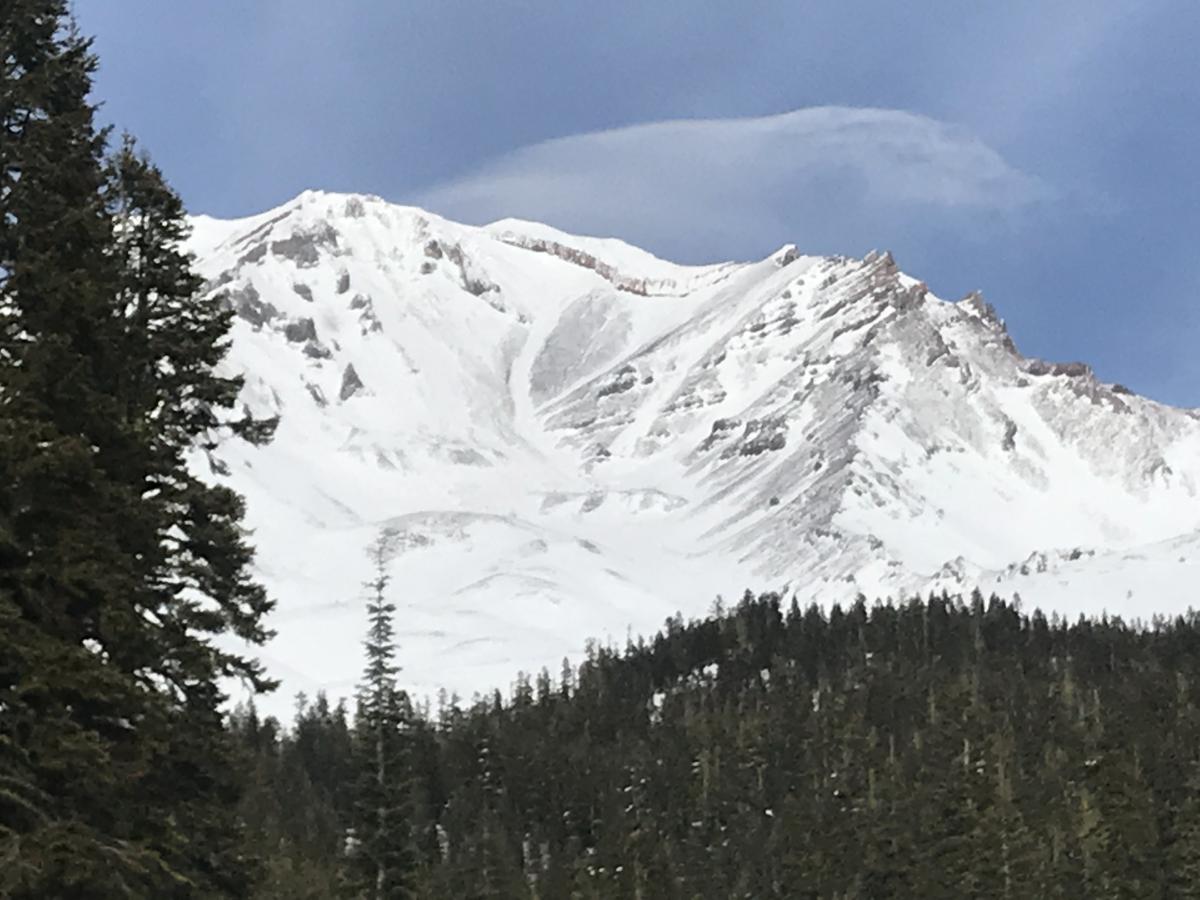 Location Name:
Old Ski Bowl
Date and time of observation:
Wed, 12/12/2018 - 2:30pm
Observation made by:
Forecaster
Location Map
96067
Mount Shasta
,
CA
United States
41° 22' 28.2648" N, 122° 12' 0.9612" W
California US
Snowpack Observations
Details
The day began with a heavy hitting northwest wind event that began at 7pm last night (12/11) and cranked through about noon today (12/12), blowing for a good 17 hours. Sustained winds of 20-25 mph with gusts as high as 80 mph were recorded at our 8,000 foot weather station (Gray Butte). One only had to see the giant plumes of snow spilling off the mountain from town this morning to notice. The snow certainly took a hit. A wide variety of snow hardness and surface texturing exists. Below treeline, a .5 to 1 cm sun crust can be found in many open areas exposed to sunlight. More protected, shady areas still hold softish, old powder. Needle casts have blown all over the place and collected in concavities and old tracks. A trace of new snow fell overnight and also collected in depressions, etc. Near treeline, snow conditions transition and this is where you'll find the most variable conditions. Above treeline, full wind effect can be easily noticed by the scoured ridgelines and moraine tops facing N-NW-W and some SW. Slopes facing S-SE-E have collected some of this snow, but most of the recent new snow and some old snow has sublimated. Pencil hard wind slabs could be very easily triggered during extended column and compression tests upon a soft layer of underlying snow, however slabs were not observed on steep enough slopes to cause concern. Isolated, wind slabs were all observed on slopes less than 30 degrees. Any hard wind slabs found on steeper slopes with this layering should be approached with caution. Overall, variable is the word of the day and our trace of new snow last night didn't stand a chance against the northwest wind event. Our base snowpack has settled in well and now we dance for more snow.
Photos
Weather Observations
Details
8,690 feet - SKY: Few / WIND: Light-NW / TEMP (air): 27.5 / PRECIP: None / BLOWING SNOW: None (previous)
Statistics
Cloud Cover:
25% of the sky covered by clouds
Air temperature:
Below Freezing
Air temperature trend:
Cooling
Wind Direction:
Northwest