You are here
South Side Update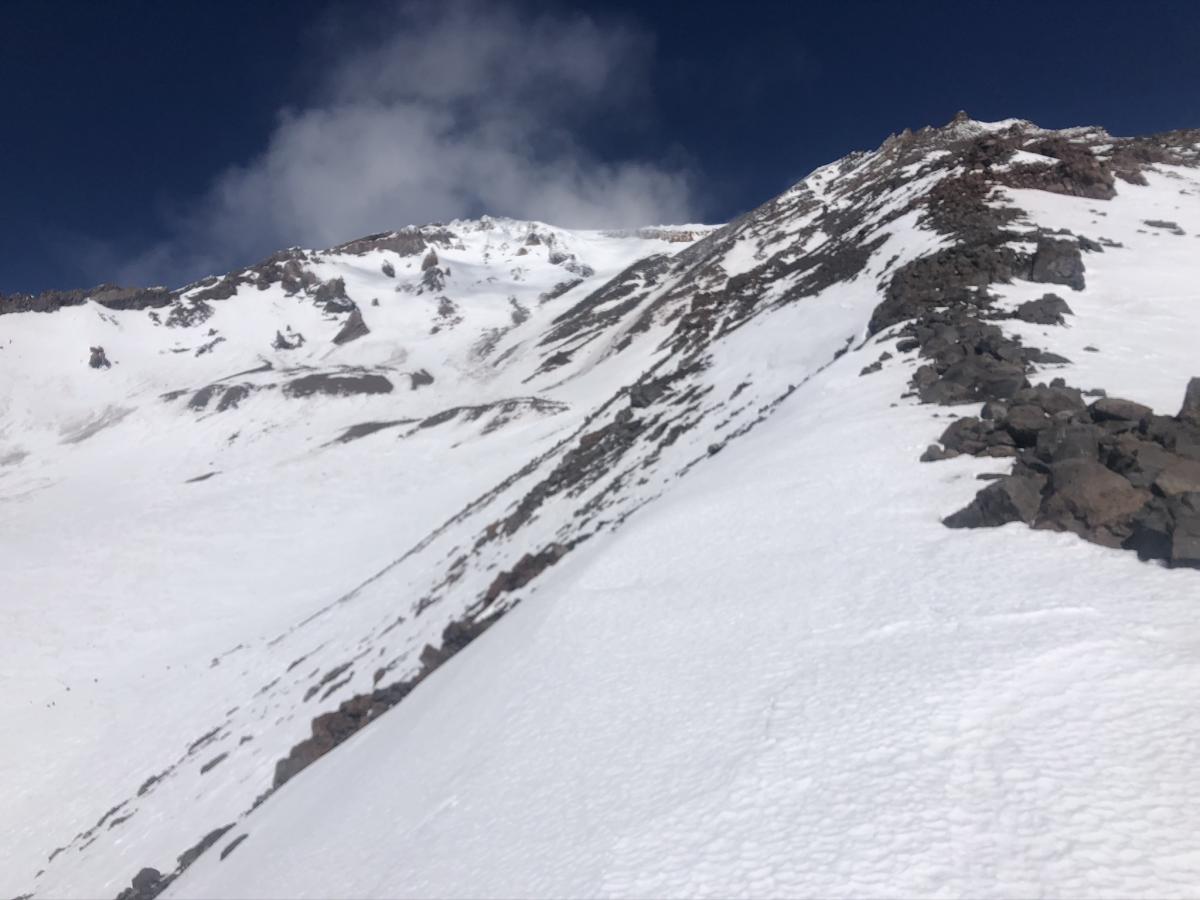 Location Name:
Avalanche Gulch, Old Ski Bowl, Bunny Flat
Date and time of observation:
Mon, 03/02/2020 - 2:00pm
Observation made by:
Forecaster
Location Map
96067
Mount Shasta
,
CA
United States
41° 23' 6.8964" N, 122° 12' 25.8336" W
California US
Snowpack Observations
Details
DATE: March 2nd, 2020 (20200302)
OBSERVER: R Sorenson
LOCATION: Southside Mt Shasta, below/near/above treeline
SKY CONDITION: scattered high wispy clouds
PRECIPITATION TYPE/RATE: none
BLOWING SNOW: yes, above treeline. No wind loading.
AIR TEMPERATURE: 41 deg F maximum near treeline
SURFACE PENETRABILITY: Below treeline: 5-10 inches (25.4 cm) / Near and above treeline: 1-5 inches (12.7 cm)
HEIGHT OF SNOWPACK (HS): Treeline 8,000 feet - 61 inches (155 m)
HEIGHT OF NEW SNOW (HN): 0
WIND: North - Avg: 20 mi/hr -- Max: 42 mi/hr -- Very windy with strong gusts above treeline. 
NOTES:
A very windy day at all elevations. Strikingly, sunny slopes held some softer corn snow. Though surface penetrability by boot and snowmobile was only a few inches. Snow surfaces are variable, and a variety of surface harnesses exist. Surface textures include crust, corn snow, and sastrugi features. Many rocks are scattered across the snowpack and rockfall is evident.
Photos
Weather Observations
Statistics
Cloud Cover:
25% of the sky covered by clouds
Air temperature:
Above Freezing
Air temperature trend:
Warming