You are here
Southside Conditions: Old Ski Bowl, Grey Butte tour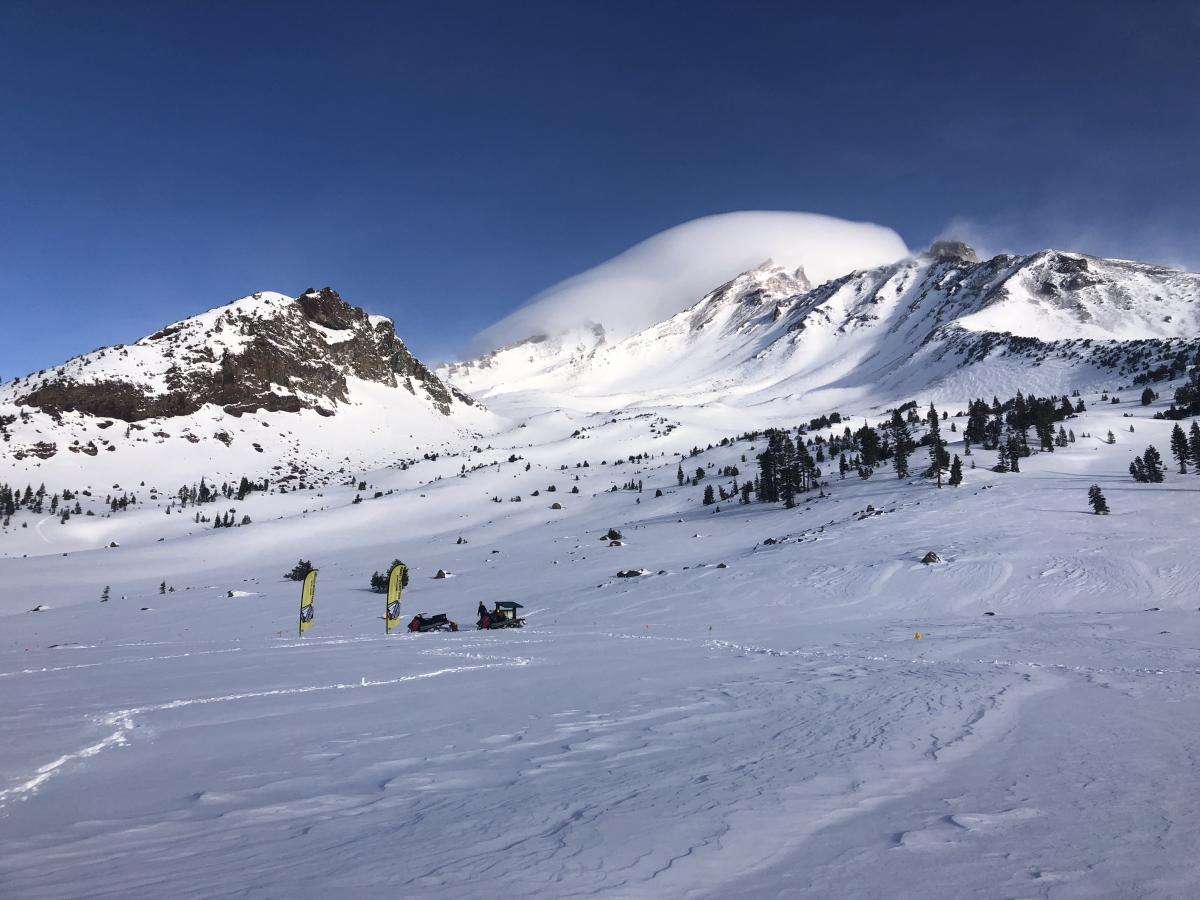 Location Name:
Old Ski Bowl and Grey Butte
Date and time of observation:
Sat, 01/09/2021 - 12:30pm
Observation made by:
Forecaster
Location Map
96067
Mount Shasta
,
CA
United States
41° 21' 41.8572" N, 122° 12' 2.1348" W
California US
Snowpack Observations
Details
The northwesterly winds kicked in again this morning with an impressive lenticular cloud stationed on the upper mountain.  Strong winds were observed in the Old Ski Bowl as we practiced avalanche rescue between 9 a.m. and 11 a.m. Skies cleared by noon, and the winds died down as well.  Without the breeze, it was possible to feel the extent of the temperature rise.
Observation Location: Old Ski Bowl, Grey Butte
Date: 20210109
Time: All Day
Observer: R Sorenson
Sky Conditions: Scattered (SCT) clouds on the upper mountain in the morning, clearing to few (FEW) in the afternoon.
Current Precipitation: NO
Air Temperature: High of 44 °F near treeline
Surface Penetration: Boot penetration (PF) = 7-11 in / 20 - 30 cm
Total Snow Depth (HS): 47 in / 120 cm
Wind Direction: NW 
Wind Speed: Strong winds in the morning, then calm in the afternoon. 
After the snowmobile avalanche awareness course, we took a tour of Old Ski Bowl and around Gray Butte to look at conditions. The winds had died down at this point, and it wasn't long before we were taking off layers and wiping sweat from our brows. We noticed rollerballs forming on southerly aspects, and trees began to drip by mid-afternoon. Looking at the upper mountain, it's hard to miss the scoured north and westerly aspect of ridges and moraine tops. However, snow surfaces below and near treeline remain smooth. The woods are ridable, but I wouldn't throw caution to the wind. Many rocks, logs, and bushes remain barely hidden. There were no obvious signs of avalanche danger or instabilities observed today. 
Photos
Weather Observations
Details
See details above. Lenticular cloud on the upper mountain. Strong northwesterly winds in the morning, then calm to light winds in the afternoon. Warm temperatures throughout the day. High of 44 F at 10 a.m.
Statistics
Cloud Cover:
25% of the sky covered by clouds
Air temperature:
Above Freezing
Air temperature trend:
Warming
Wind Direction:
Northwest