You are here
Spring Like Conditions on Gray Butte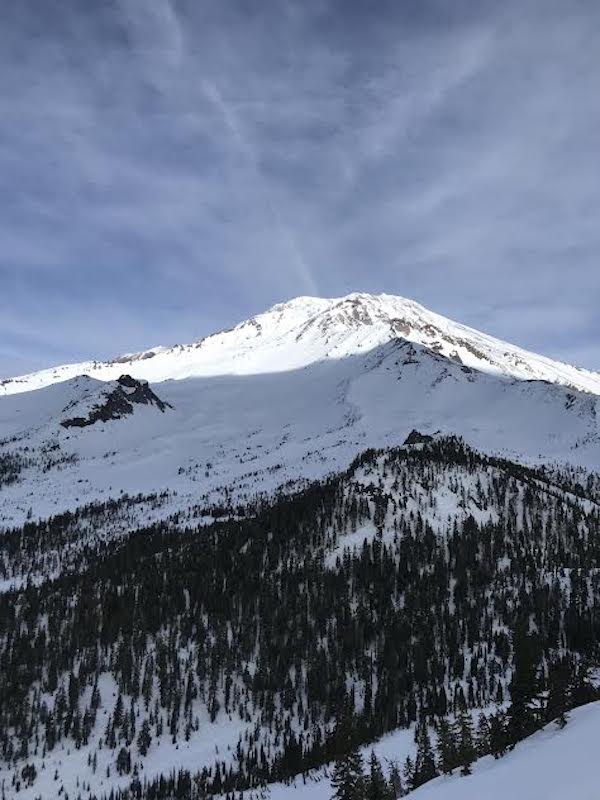 Location Name:
Gray Butte
Date and time of observation:
Mon, 02/20/2023 - 12:05pm
Observation made by:
Forecaster
Location Map
96067
Mount Shasta
,
CA
United States
41° 20' 57.7176" N, 122° 11' 33.8316" W
California US
Snowpack Observations
Details
Today's outing on Mount Shasta holds no outstanding findings in terms of snowpack instabilities. Weather conditions were fair with a temperature averaging 41° F making for a warm spring-like day. Winds were calm blowing from the southeast with an occasional lite gust. High cirrus and lenticular clouds were seen blanketing the sky with windows of direct sunlight shining through. Due to a poor overnight freeze and warm ambient air temperatures, surface conditions were primarily moist on solar aspects below treeline with patches of wind-packed, wind-scoured, and brittle melt-freeze crusts on surfaces near treeline. Large tree wells and waning cornices were both signs of the snowpack's settlement. 
Observation Location: Gray Butte
Elevation: 8,000 feet
Date: 2023.02.20
Time: 1200
Observer: E. Falconer
Sky Conditions: Few (FEW) | Scattered (SCT)
Current Precipitation: NO
Air Temperature: 39 °F
Surface Penetration: Ski penetration (PS) = 3 in (5 cm), boot penetration (PF) = 7 in (13 cm)
Total Snow Depth (HS): 121 in ( cm)
24-hour New Snow Depth (HN24): 0
24-hour New Snow Water Equivalent (HN24W): 0
Wind Direction: SE
Wind Speed: [Calm (C), 0 mi/hr | Light (L), 1-16 mi/hr, twigs in motion |
Photos
Weather Observations
Statistics
Cloud Cover:
50% of the sky covered by clouds
Air temperature:
Above Freezing
Air temperature trend:
Warming
Wind Direction:
Southeast