You are here
Storm conditions near Castle Lake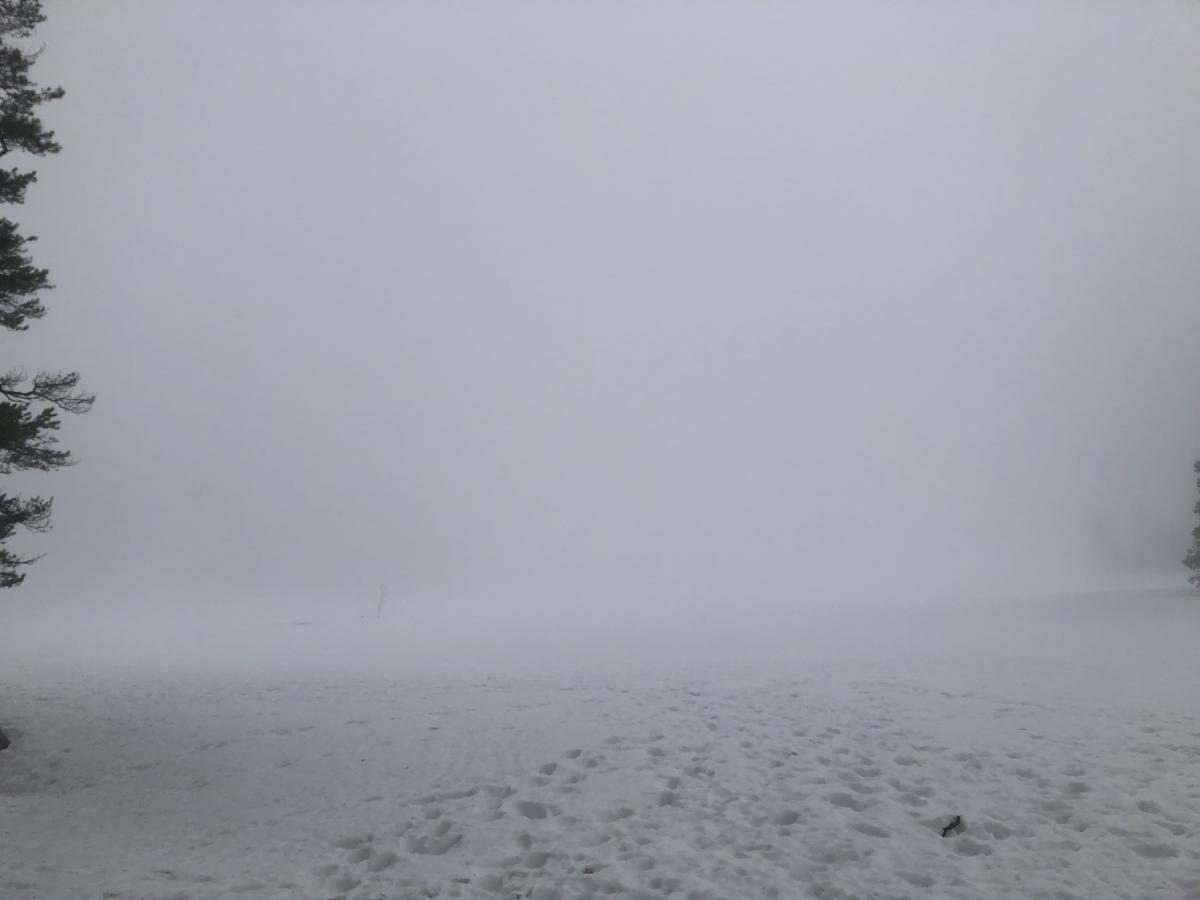 Location Name:
Castle Lake
Date and time of observation:
Sun, 04/07/2019 - 2:30pm
Observation made by:
Forecaster
Red Flags:
Recent loading by new snow, wind, or rain
Location Map
96067
Mount Shasta
,
CA
United States
41° 13' 55.8012" N, 122° 22' 51.834" W
California US
Snowpack Observations
Details
A saturated snowpack exists at Castle Lake. Rain has allowed the snowpack to settle significantly.  No signs of instabilities were observed. Visibility of 1/8 mile limited any observations.  
20190407 @ 1400 hrs - Sorenson/Beverly - Castle Lake during the storm
SKY: Obscured 100%, foggy, visibility < 1/8 mile
PRECIP: Raining lightly, < 1in/hr
BLOWING SNOW: none 
SURFACE PEN: Boot: 6-24 inches. Punchy moist to wet snow atop soft saturated wet slush.   
No sign of instability
Photos
Weather Observations
Statistics
Cloud Cover:
100% of the sky covered by clouds
Accumulation rate:
Less than 1 in. per hour
Air temperature:
Above Freezing
Air temperature trend:
Warming
Wind Direction:
Southwest