You are here
Sunny Day in Old Ski Bowl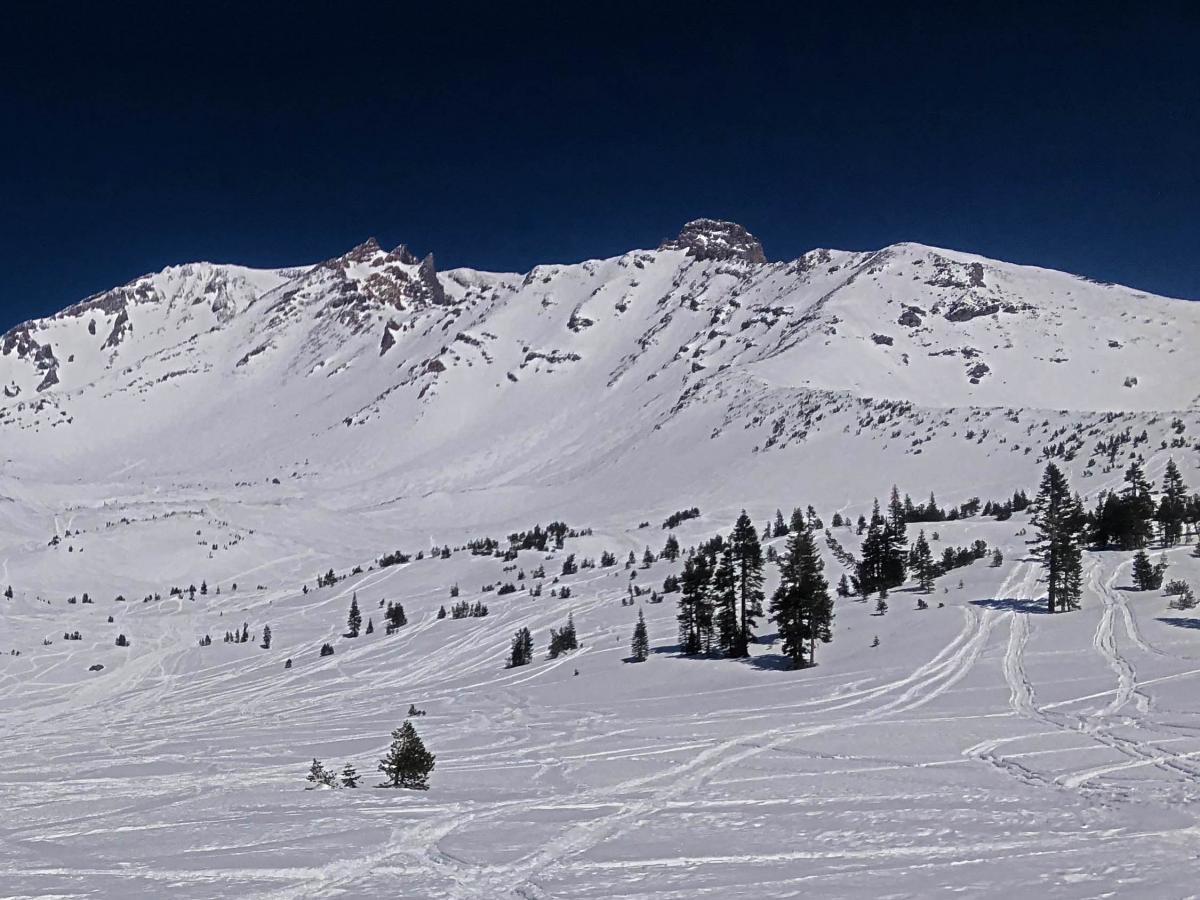 Location Name:
Old Ski Bowl, Mount Shasta
Date and time of observation:
Sat, 03/13/2021 - 11:00am
Observation made by:
Forecaster
Location Map
96067
Mount Shasta
,
CA
United States
41° 21' 41.9724" N, 122° 12' 2.8476" W
California US
Snowpack Observations
Details
It was another beautiful, full blue sky day with virtually no wind in the Old Ski Bowl area. The temperature quickly climbed into the mid-40s ℉ with the sun high in the sky. Snow surfaces are in a state of transition. The previously formed wind crusts became moist and soft in the heat of the day, but it still protects the colder, larger-grained, fist-hard snow below. A quick compression test near the East boundary indicated easy failures on this layer but no propagation in the ECT. Rollerballs on southerly facing slopes, settlement cones, and dripping snow from trees are signs of warming and consolidating snowpack.  A refreeze tonight should lock most lingering instabilities in place. 
Observation Location: Old Ski Bowl
Elevation: 6900-8300 feet
Date: 20210312
Time: 0900-1300
Observer: Sorenson
Sky Conditions: Clear (CLR) 
Air Temperature: 45 °F
Surface Penetration: Boot penetration (PF) = 27 in (70 cm)
Total Snow Depth (HS): 82 in (210 cm)
24-hour New Snow Depth (HN24): 0 in
Wind Direction: None
Wind Speed: Calm (C)
Column & Block Tests:

Slope Angle & Aspect: 10º, SE 
CT6 SP ↓ 4 in ( 10 cm)
ECTX
Photos
Weather Observations
Statistics
Air temperature:
Above Freezing
Air temperature trend:
Warming