You are here
In the Tree Line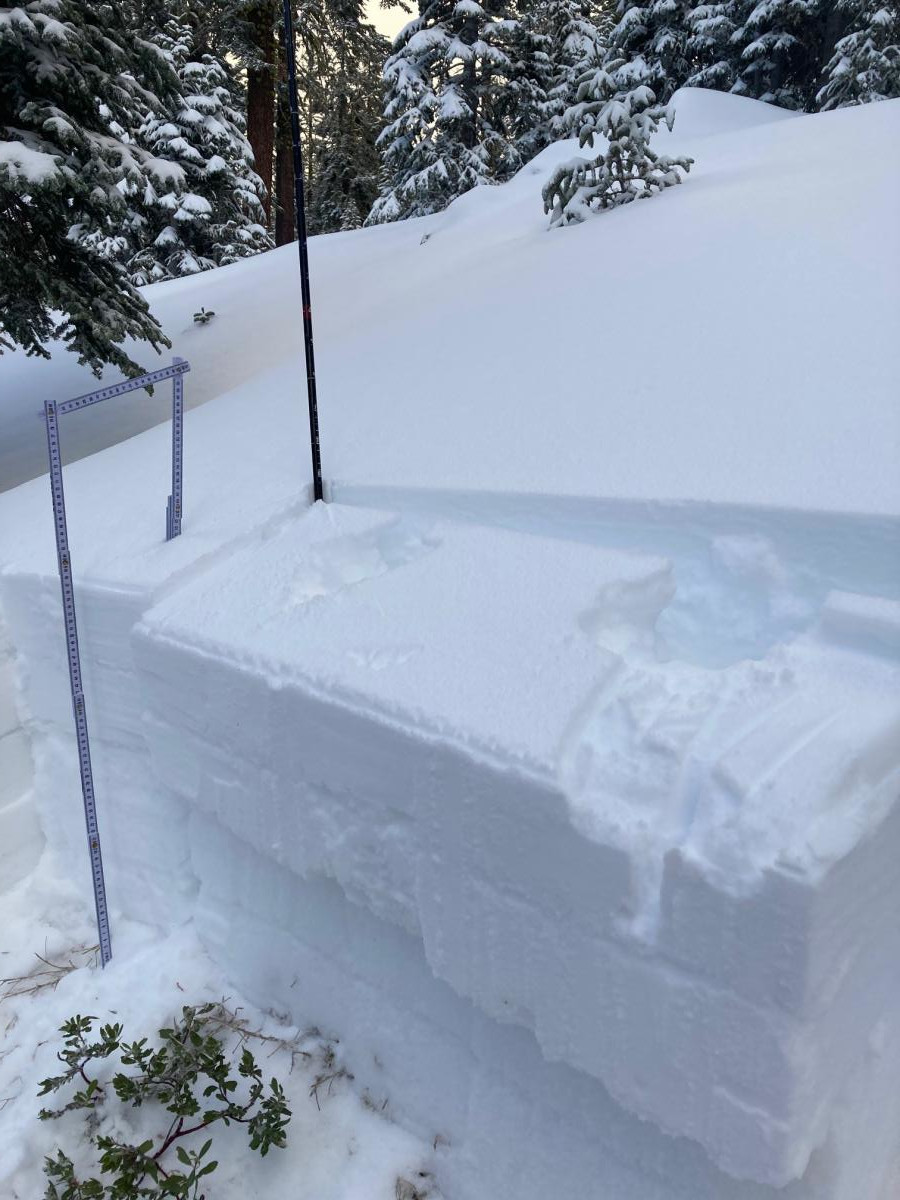 Location Name:
Near Sand Flat
Date and time of observation:
Thu, 12/17/2020 - 3:21pm
Observation made by:
Public
Red Flags:
Recent loading by new snow, wind, or rain
Terrain Trap
Location Map
96067
Mount Shasta
,
CA
United States
41° 21' 38.3436" N, 122° 14' 25.7568" W
California US
Snowpack Observations
Details
This gully had signs of past slides, but it was under the new snow.  I couldn't say if it was recent or not, but this area is holding a good amount of snow and is protected from the recent winds.  Southern had significantly less coverage than the Northern and Western apsects in this area.
Observation Location: Near Sand Flat
Elevation: 7,142 FT
Date: 20211217
Time: 15:21
Observer: Caleb Burns
Sky Conditions: BKN
Current Precipitation: Type - SN, Rate - S-1
Air Temperature: -3.4C
Surface Penetration: 60CM PF
Total Snow Depth (HS): 62CM
Wind Direction: N/A
Wind Speed: Calm
Photos
Weather Observations
Statistics
Cloud Cover:
100% of the sky covered by clouds
Accumulation rate:
Less than 1 in. per hour
Air temperature:
Below Freezing
Air temperature trend:
Cooling