You are here
Tri-Forest Snowmobile Trails: East Side-Northeast Crest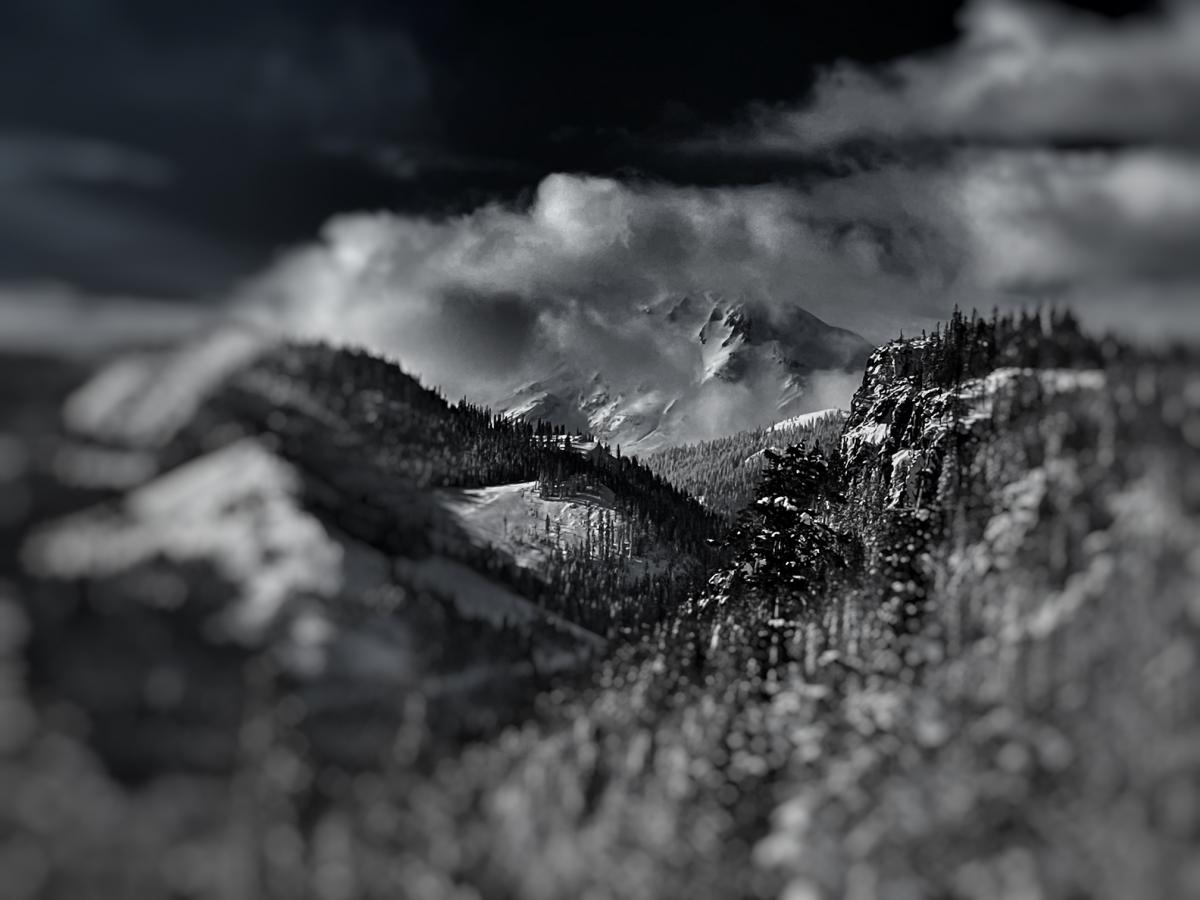 Location Name:
East Side-Northeast Crest
Region:
East of Mt Shasta
Date and time of observation:
Thu, 12/30/2021 - 11:30am
Observation made by:
Forecaster
Location Map
96067
Mount Shasta
,
CA
United States
41° 27' 15.1992" N, 122° 0' 32.1876" W
California US
Snowpack Observations
Details
Today was a day to see some terrain and check out a few obscure areas within the forecast area. Myself plus two MSAC snowmobile ambassadors took a 60-mile mega tour of the East side of Mt. Shasta, circumnavigating the Northeast Crest counter-clockwise. We started at Pilgrim Creek Sno-Park. The road to the park is packed snow and ice, but in good shape. Remember you have to take the Esperanza Road to get around the Mud Creek road closure. Parking at the snow park is plentiful and easy, the warming hut and bathrooms are open, and the trails have been freshly groomed. It's a winter wonderland out there. So sweet to have, finally. Many trails have been groomed within the Tri-Forest Snowmobile Trails area. including Military Pass to Deer Mtn, Ash Creek and Trout Creek Loops. Click here for maps and more information.
Along our route, we observed  40-70 inches of snow. Trees are  completely caked, and it was cold all day long. Northwest wind was evident above, but mellow below treeline. The west and south sides of the crest hold the deepest snow depths. The immediate north side holds decent snow depths as well, but diminish quickly as you get toward Tennant. Good coverage was found overall, but it's not out of the question to hit something. One or two more storms should eliminate that risk. The Antelope Fire burn area is legit and some of the route goes through this zone. Watch for snags across the roads and/or if it's windy. 
Temperatures did not climb above 19 degrees today, recorded by our Ash Creek Butte weather station at 7,800 feet. It's been windy, SW-W-NW winds are doing their thing, gusting to 33 mi/hr at the same station. A brief snow squall occured in the Pilgrim Creek Sno-Park area mid-afternoon. The day was characterized by mixed clouds, fog and patches of blue sky, however a short-lived snow burst brought a trace of snow to a localized area near the sno-park. About a half an inch was on the truck when we got back at 1500 hours.
Avalanche wise, we did not see any sign of danger, but remember that LOW danger does not mean NO danger. Stay vigilant in steep terrain and windy areas. It's been staying cold and the northwest wind was blowing today 12/30, continuing tomorrow.
Photos
Weather Observations
Statistics
Cloud Cover:
75% of the sky covered by clouds
Air temperature:
Below Freezing
Air temperature trend:
Static
Wind Direction:
Northwest