You are here
Underperforming Storm Report...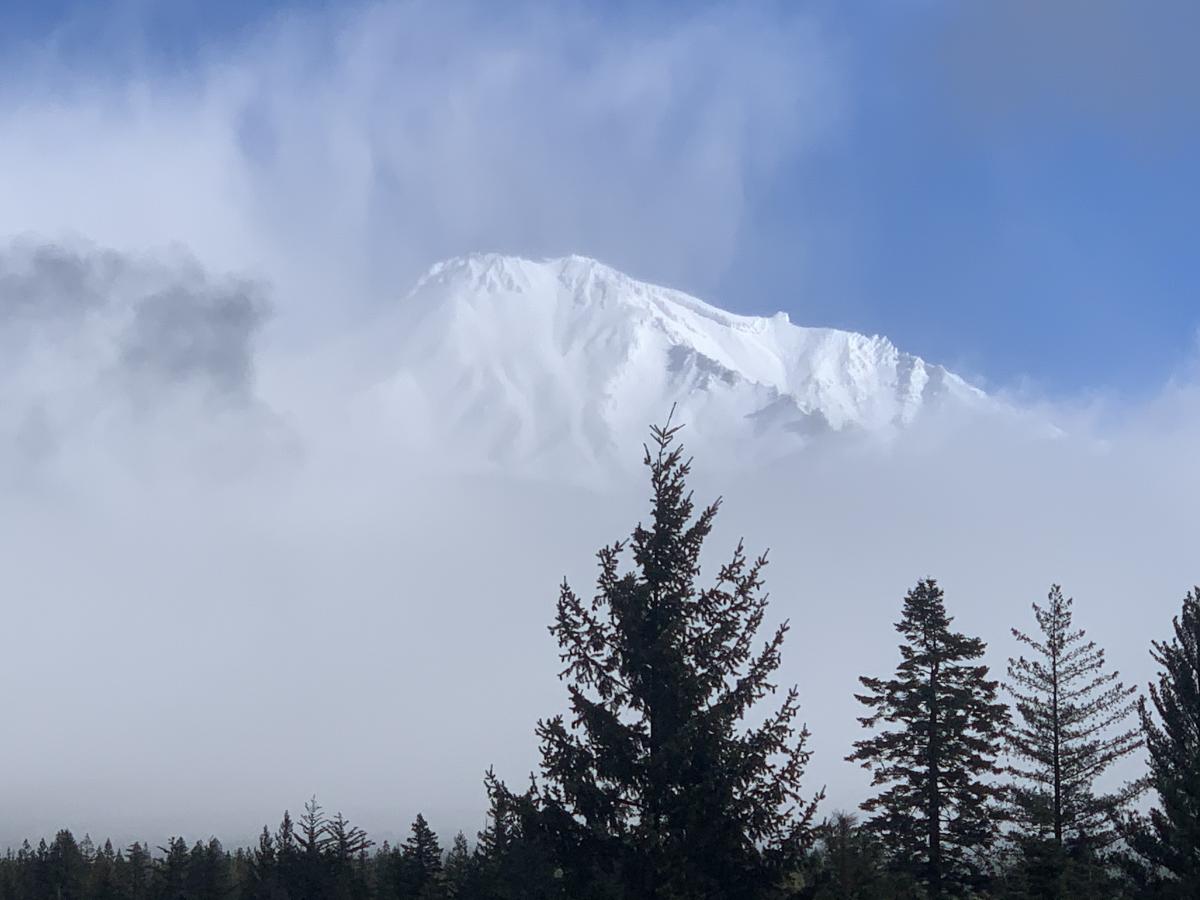 Location Name:
Mount Shasta
Date and time of observation:
Thu, 12/17/2020 - 2:30pm
Observation made by:
Forecaster
Location Map
96067
Mount Shasta
,
CA
United States
41° 21' 24.714" N, 122° 12' 20.646" W
California US
Snowpack Observations
Details
Observation Location: Bunny Flat / Old Ski Bowl / South Side Mt Shasta
Elevation: 6,950 feet to 7,900 feet
Date:  20201217
Time:  1430
Observer: N Meyers
Sky Conditions: Obscured (X)
Current Precipitation: Type -  SN, Rate - S-1 - Very light mist, fog and some precip particles during periods of the day,  no accumulation
Air Temperature:25.5 F
Surface Penetration: 6-12 inches / 15-30 cm
Total Snow Depth (HS): 25 inches / 65 cm
24-hour New Snow Depth (HN24): 5.5 inches / 14 cm
24-hour New Snow Water Equivalent (HN24W): .31 inches H20
Wind Direction: Variable
Wind Speed: While flags were standing straight out in Mt Shasta City, wind out of northwest, it was surprisingly calm on the mountain below/near and seemingly above treeline. No prior wind affect to the snow either, from what I could see.
An ethereal day with a bit of everything from light snow, blue sky, wavering clouds and fog. The morning was much clearer, the afternoon cloudier. While it snowed all the way to town, real snow on the ground was observed from 5,000 feet and up along the Everitt Mem. Hwy.. Three to five and a half inches of new snow was recorded from last night's storm, about a foot of new snow over the week since 12/11. Approx. a foot of snow below that to the ground for a 25-inch total base. Three easily found crusts throughout, some thicker than others. A layer of sugary snow exists 7 to 10 inches up from the ground. No avalanches or signs of weakness observed during snowmobile tour. Still, a shallow snowpack with many rocks. Now is probably the sketchiest time as many obstacles are barely covered. Above treeline has even worse coverage as periods of wind over the winter have scoured the early season cold,low density snow away. We need a good 'old fashioned sloppy, south-flowing, shasta-snowmaker storm to cream over all that rubble! 
Photos
Weather Observations
Details
Statistics
Cloud Cover:
75% of the sky covered by clouds
Air temperature:
Below Freezing
Air temperature trend:
Cooling