You are here
Variable conditions on Broadway Ridge to 8,000 feet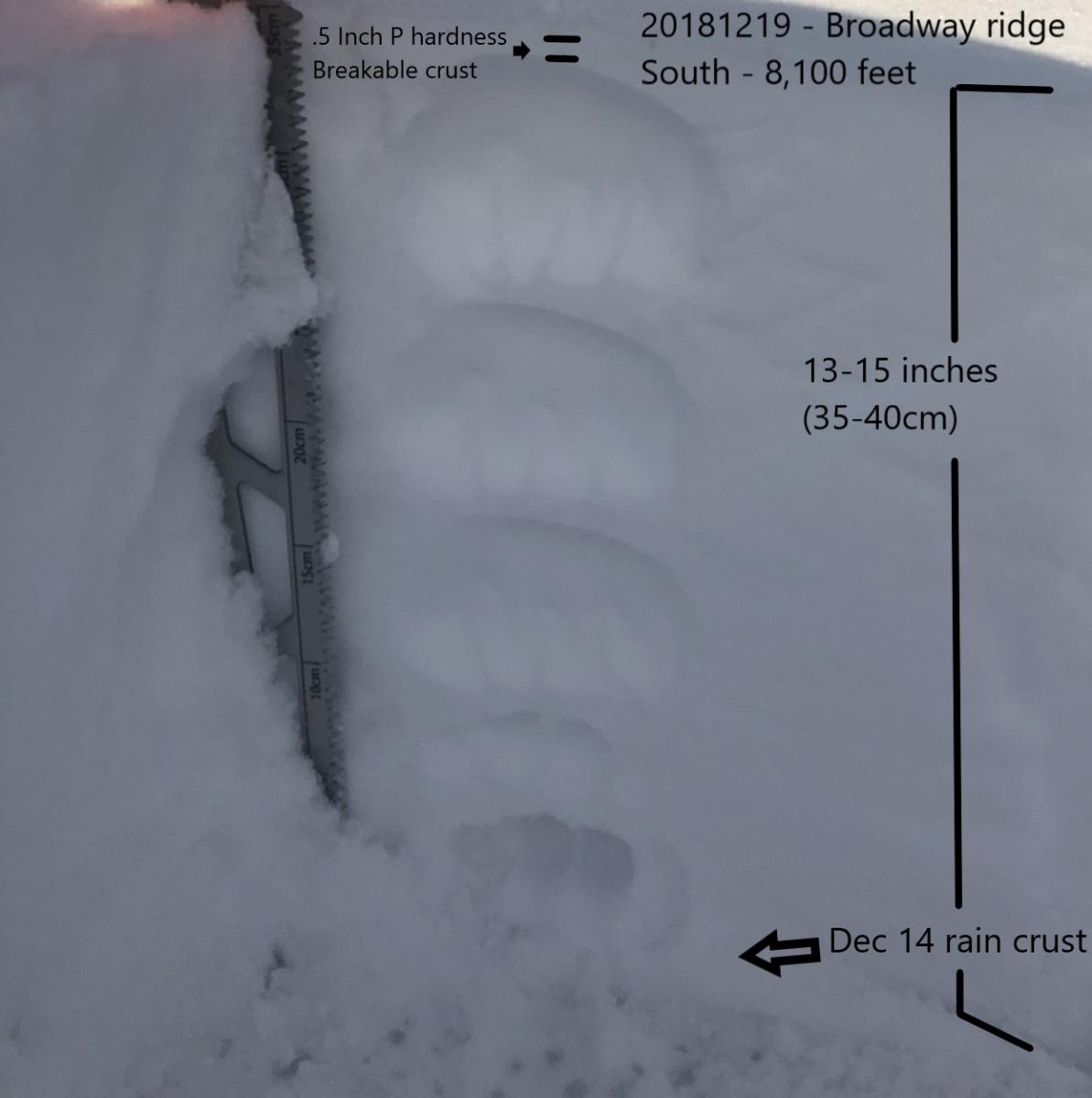 Location Name:
Broadway Ridge Near Sunbowl
Date and time of observation:
Wed, 12/19/2018 - 3:00pm
Observation made by:
Public
Red Flags:
Recent loading by new snow, wind, or rainRapid warming
Location Map
96067
Mount Shasta
,
CA
United States
41° 21' 59.5944" N, 122° 13' 20.7264" W
California US
Snowpack Observations
Details
Notable conditions on tour from Bunny Flat to lower Sunbowl, Broadway ridge to 8,100 feet:
Temperature trend: warming.
Warm temperatures and calm winds.
Snow was melting and falling from trees.
P hardness breakable crust with F hardness snow under.
13-15 inches (35-40cm) of snow above the 20181214 rain crust.
Ski pen: 4-6 inches (10-15cm)
Difficult skiing conditions due to variable snow and breakable crust. 
Photos
Weather Observations
Details
Warm temperatures were observed this afternoon. This allowed the trees to shed most of the snow they have been holding. At times the dripping trees seemed like a moderate rain especially close to Bunny Flat. Skies were mostly clear with some lingering low clouds out of the west. 
Statistics
Cloud Cover:
25% of the sky covered by clouds
Air temperature:
Above Freezing
Air temperature trend:
Warming