You are here
Warm, wet and rain on snow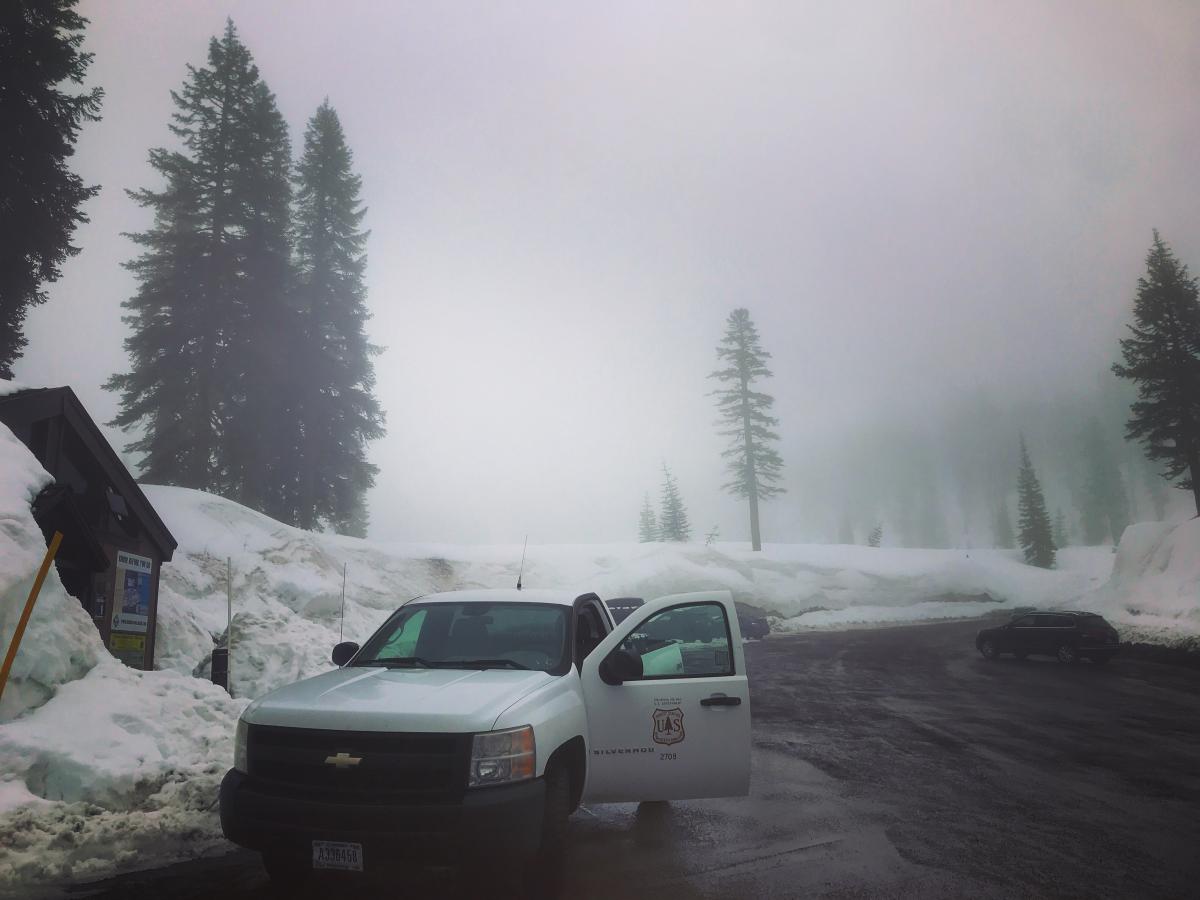 Location Name:
Below Treeline
Date and time of observation:
Thu, 04/04/2019 - 1:00pm
Observation made by:
Forecaster
Red Flags:
Recent loading by new snow, wind, or rain
Rapid warming
Location Map
96067
Mount Shasta
,
CA
United States
41° 21' 17.4816" N, 122° 13' 55.0704" W
California US
Snowpack Observations
Details
It's been a warm, wet and rainy week. Clouds, rain showers, heavy mist and poor visibility has been the soup de jour for the past several days. Very few have been getting into the backcountry and the Mt Shasta Ski Park has been closed due to conditions. Snow surfaces have been super wet and soft, with boot penetration up to two feet. We havn't seen any recent avalanches or glaring signs of instability at lower elevations. The rain on snow has squashed most concerns. Near and above treeline, uncertainty remains. Heavy, wet snow is likely pasting onto avalanche prone slopes pretty well, but we cannot confirm this. Loose snow instabilities have been possible, but with the new snow last night, are not a concern at the moment. Temperatures are forecast to warm over the weekend with continued, unsettled wet weather.
Weather Observations
Statistics
Cloud Cover:
100% of the sky covered by clouds
Precipitation:
Mixed rain and snow
Accumulation rate:
Less than 1 in. per hour
Air temperature:
Above Freezing
Air temperature trend:
Warming