You are here
West Side / Eddies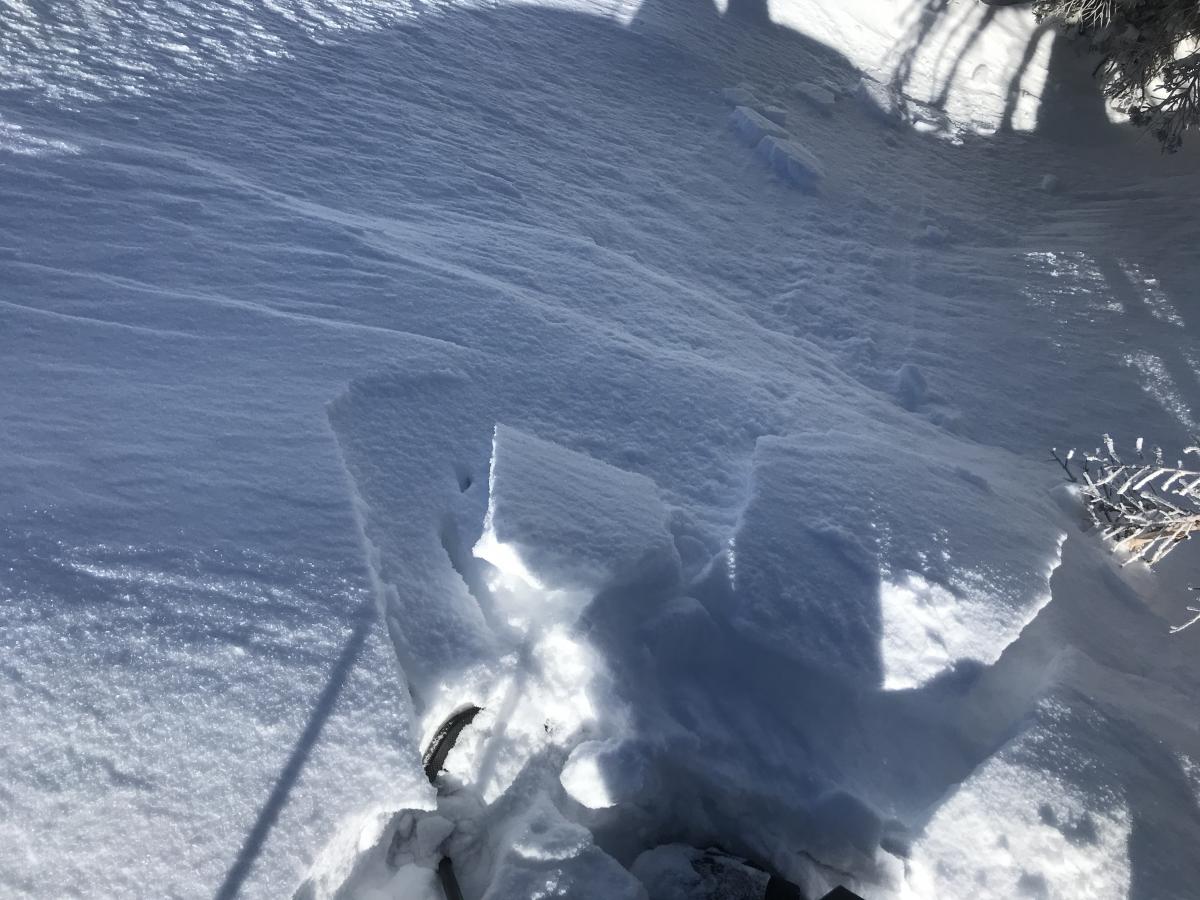 Location Name:
Eddy Mountains
Date and time of observation:
Thu, 03/26/2020 - 9:30am
Observation made by:
Forecaster
Red Flags:
Whumphing noises, shooting cracks, or collapsing
Location Map
96067
Mount Shasta
,
CA
United States
41° 20' 25.494" N, 122° 32' 17.178" W
California US
Snowpack Observations
Details
March 26, 2020 (20200326) - 0930hrs - Eddy Mountains - Meyers
SKY: Clear

PRECIP: None

WIND: Calm/light - Northerly

BLOWING SNOW: No

AIR TEMP: 24F (High temp 30.5F)

SURF PEN: 6-10 inches (25 cm) 

HEIGHT OF SNOWPACK (HS): ~58 inches (147 cm) 

HEIGHT OF NEW SNOW (HN): 6-10 inches (25cm)

NOTES: Snowline parking just before Caldwell Lakes Trailhead. Full coverage on road past this point. A chilly day with full sun, isolated clouds, calm wind. An average of 6-10 inches (25 centimeters) of new, low density snow rests on top of old melt/freeze crust. The snowpack has been unaffected by wind below treeline. Near and above treeline, some wind affect is noticeable with light texturing of snowpack surface. Small wind slabs were encountered on the southern half of the compass, due to a previous, light northerly wind. Overall however, winds have been remarkably calm the past two days.  Small wind slabs were easily triggered on test slopes, fracturing within the new snow. Lack of sustained wind has kept slab size small and not big enough to bury a person. Drifts observed up to 1 foot deep. Widespread surface hoar has developed on northerly aspects near and below treeline. A day of sun knocked down the feathery crystals by afternoon, but some surface hoar preserved in protected, shady areas. While the daytime high did not climb above freezing, it's likely that a sun crust developed on solar aspects. Small streams are running, though a thin surface freeze has taken place in recent days.  Despite recent new snow, shallow buried obstacles still exist.
Photos
Weather Observations
Statistics
Air temperature:
Below Freezing
Air temperature trend:
Static