You are here
Wet and Wild in the Old Ski Bowl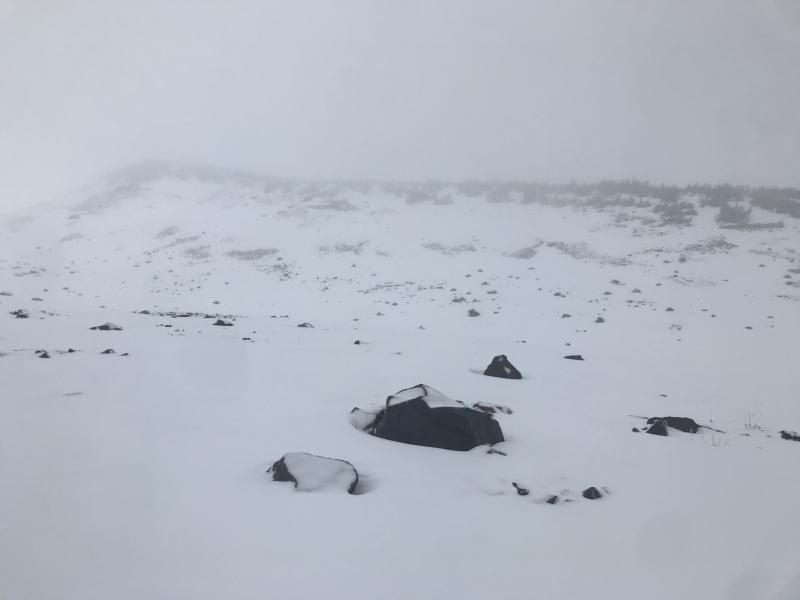 Location Name:
Old Ski Bowl
Date and time of observation:
Thu, 01/04/2018 - 9:00pm
Observation made by:
Forecaster
Location Map
96067
Mount Shasta
,
CA
United States
41° 22' 17.256" N, 122° 12' 1.5732" W
California US
Snowpack Observations
Details
Drizzle and rain throughout the afternoon
Snow levels 7500-8000 feet. Real snow not until 8,500 foot +
Patches of pavement on road from Bunny Flat to Panther Meadows
Bare ground and forest showing below 8,000 feet. Rain on snow melting lower elevation snowpack quickly
Measureable snow at treeline (+/- 1 inch)
+/- 2 inches above treeline
Heavy, wet snow, well pasted onto old snow surfaces
Still many shallow snowpack obstacles, rocks pepppering snow surface
Photos
Weather Observations
Details
Did I say wet already? Drizzle and wetting rain for most of the day. Gusty winds, no snow transport. Fluctuating snow levels kept any real snow accumulation at bay.
Statistics
Cloud Cover:
100% of the sky covered by clouds
Precipitation:
Mixed rain and snow
Accumulation rate:
Less than 1 in. per hour
Air temperature:
Above Freezing
Air temperature trend:
Static