You are here
A Windy Day Above Treeline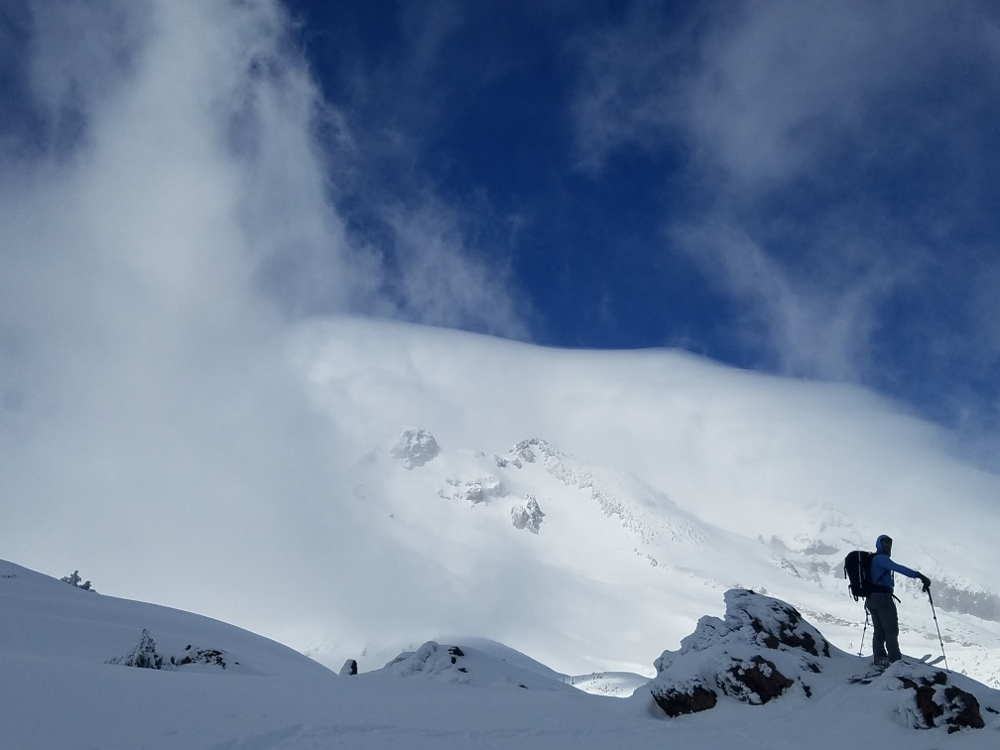 Location Name:
Shastarama, Red Butte
Date and time of observation:
Mon, 03/26/2018 - 7:00pm
Observation made by:
Professional Observer
Location Map
96067
Mount Shasta
,
CA
United States
41° 22' 36.5124" N, 122° 11' 20.2344" W
California US
Snowpack Observations
Details
Observations from a tour down into South Gate Meadows from near the backside of Shastarama and up onto Red Butte:
No signs of wind slabs near and above treeline.
Strong N-NE winds transporting snow towards SW-S-SE aspects above treeline. Blowing snow was sublimating. No significant accumulation observed. (See Videos).
Sun crusts, melt-freeze crusts, and moist surface snow on S and E aspects and other sun exposed areas below and near treeline.
Snow on N-NE facing aspects remained dry.
Wind effected gullies above treeline held chalky supportable dry snow.
Ski penetration ranged from 5-12 cm (2-5 in) throughout tour.
Rollerballs on S facing aspects.
Snow pack right side up at all elevations and aspects on tour. No avalanches observed. No signs of instability. Hand tests were stubborn to trigger. Skiing and ski cuts yielded small sloughs but otherwise no results.
Photos
Videos
Weather Observations
Statistics
Cloud Cover:
25% of the sky covered by clouds
Air temperature:
Below Freezing
Air temperature trend:
Static