You are here
Windy lap on Green Butte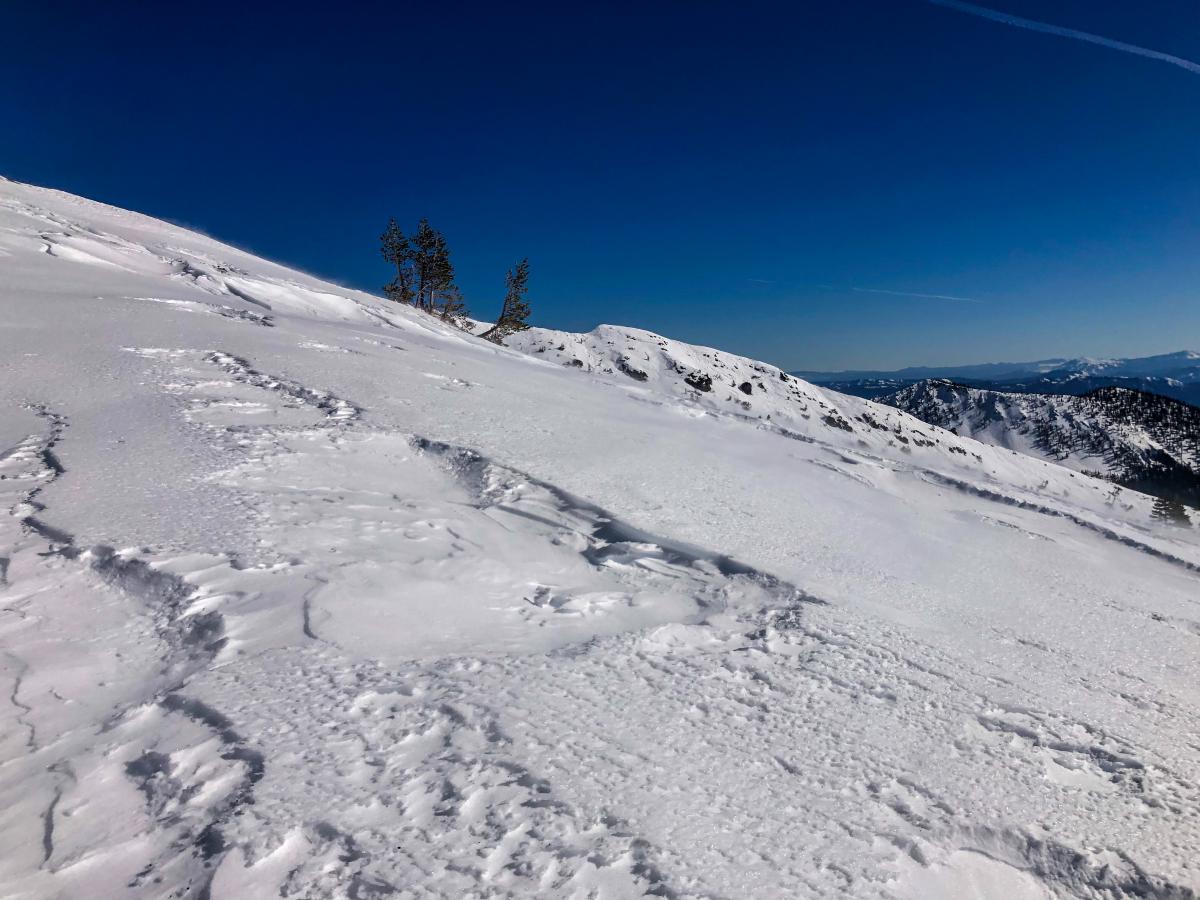 Location Name:
Green Butte, Lower Sun Bowl, Mount Shasta
Date and time of observation:
Sat, 02/06/2021 - 1:00pm
Observation made by:
Forecaster
Location Map
96067
Mount Shasta
,
CA
United States
41° 22' 6.69" N, 122° 13' 5.2932" W
California US
Snowpack Observations
Details
Many people were out recreating in the sun and snow today. It could have been confused for a warm spring day, despite the howling winds. 
Observation Location: Green Butte
Elevation: up to 8,400 feet
Date: 20210206
Time: 13:00 
Observer: Ryan
Sky Conditions: Clear (CLR) 
Current Precipitation: None, Blowing snow
Air Temperature: 48 °F
Surface Penetration: Ski penetration (PS) = 2 in (5 cm), boot penetration (PF) = 8 in (20 cm)
Total Snow Depth (HS): 70 in (177 cm)
Wind Direction: NW 
Wind Speed:  Strong (S), 26-38 mi/hr, whole trees in motion
We toured up Green Butte ridge to observe the winds and look for signs of lingering wind slabs. Snow surfaces are a mixed bag of textures, including packed sastrugi, sticky butter, and smooth melt-freeze. The strong wind has blown dirt and tree debris across the surface of the snow.  Despite the strong winds, the temperatures were warm and melting the upper snowpack. Smooth spring-like conditions were found on protected southerly aspects. 
Photos
Weather Observations
Statistics
Air temperature:
Above Freezing
Air temperature trend:
Warming
Wind Direction:
Northwest