You are here
The Word on Castle Lake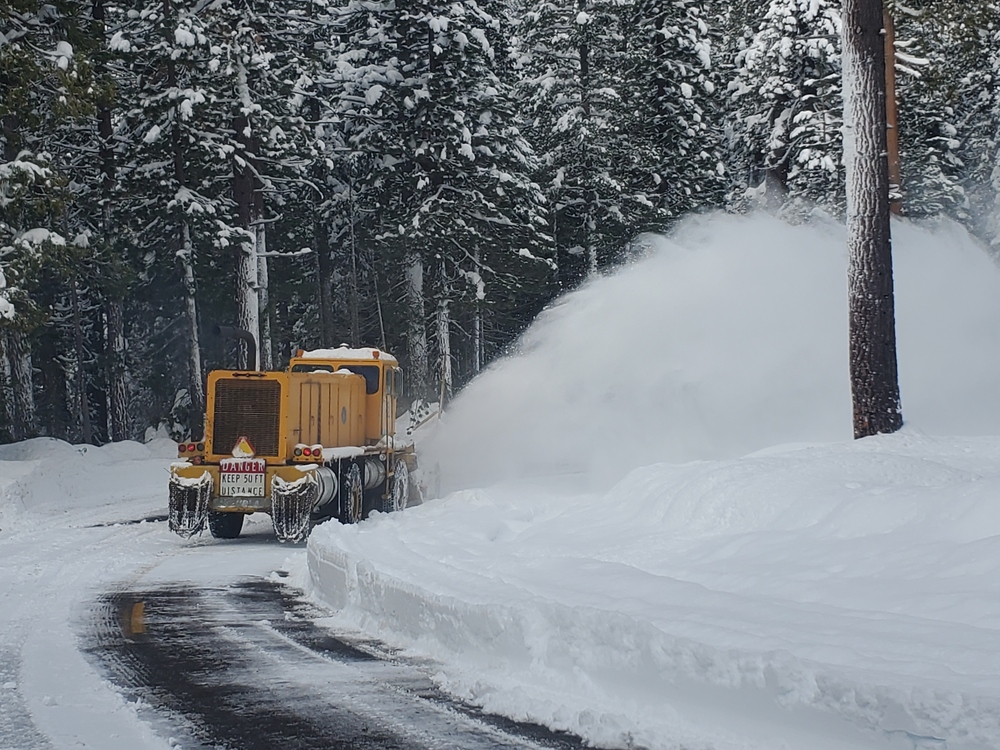 Location Name:
Left Peak, Castle Lake
Date and time of observation:
Tue, 12/28/2021 - 1:00pm
Observation made by:
Forecaster
Location Map
96067
Mount Shasta
,
CA
United States
41° 13' 53.0976" N, 122° 22' 39.1188" W
California US
Snowpack Observations
Details
If you got outside this morning, you would have found a truly magical snow. Cold weather and calm winds allowed large stellar dendrites to float gently down from the sky. Their leaves collecting on the already low density snow sparkled in the light and blew like down feathers.
Castle Lake Road is on track to open tomorrow. Plow drivers were actively working today. Much of the road below Methodist Camp is clear. A bit more work is needed above. They seemed confident they'd have it done tomorrow and the county plans to open the gate when they do. We'll let you know when we know.
At the bottom of Left Peak at Castle Lake, the height of snow is 73 inches (185 cm). Except for a couple of thin, soft sun crusts, the snowpack is right side up ranging from 1F-4F-F hardness 115 cm down from the surface (see picture below). These crusts were the only concern within the upper snowpack. Column tests yielded no failures.
The north-south ridge line near the top of Left Peak had some small cornices along the west facing side. These were unreactive to ski stomps. No signs of avalanches were seen, but visibility was low and above treeline elevations were obscured.
A freezing fog created a widespread crust around our coverage area. This was reported in the Eddies, at the Mount Shasta Ski Park, and on Gray Butte. There was no evidence of this at Castle Lake at 3:00 p.m.
Observation Location: Castle Lake, Bottom of Left Peak
Elevation: 5,560 ft
Date: 20211228
Time: 13:30
Observer: Aaron Beverly
Sky Conditions: Obscured (X)
Current Precipitation: Type - SN, Rate - S-1
Air Temperature: 25 °F
Surface Penetration: Ski penetration (PS) = 10 in (24 cm)
Total Snow Depth (HS):  73 in (185 cm)
24-hour New Snow Depth (HN24): 3 in (8 cm)
Wind Direction: S
Wind Speed: Light (L), 1-16 mi/hr
Column & Block Tests:

Slope Angle & Aspect (28º, W)
CTN x 2
Photos
Videos
Weather Observations
Statistics
Cloud Cover:
100% of the sky covered by clouds
Accumulation rate:
Less than 1 in. per hour
Air temperature:
Below Freezing
Air temperature trend:
Static