You are here
December 30th Avalanche Cycle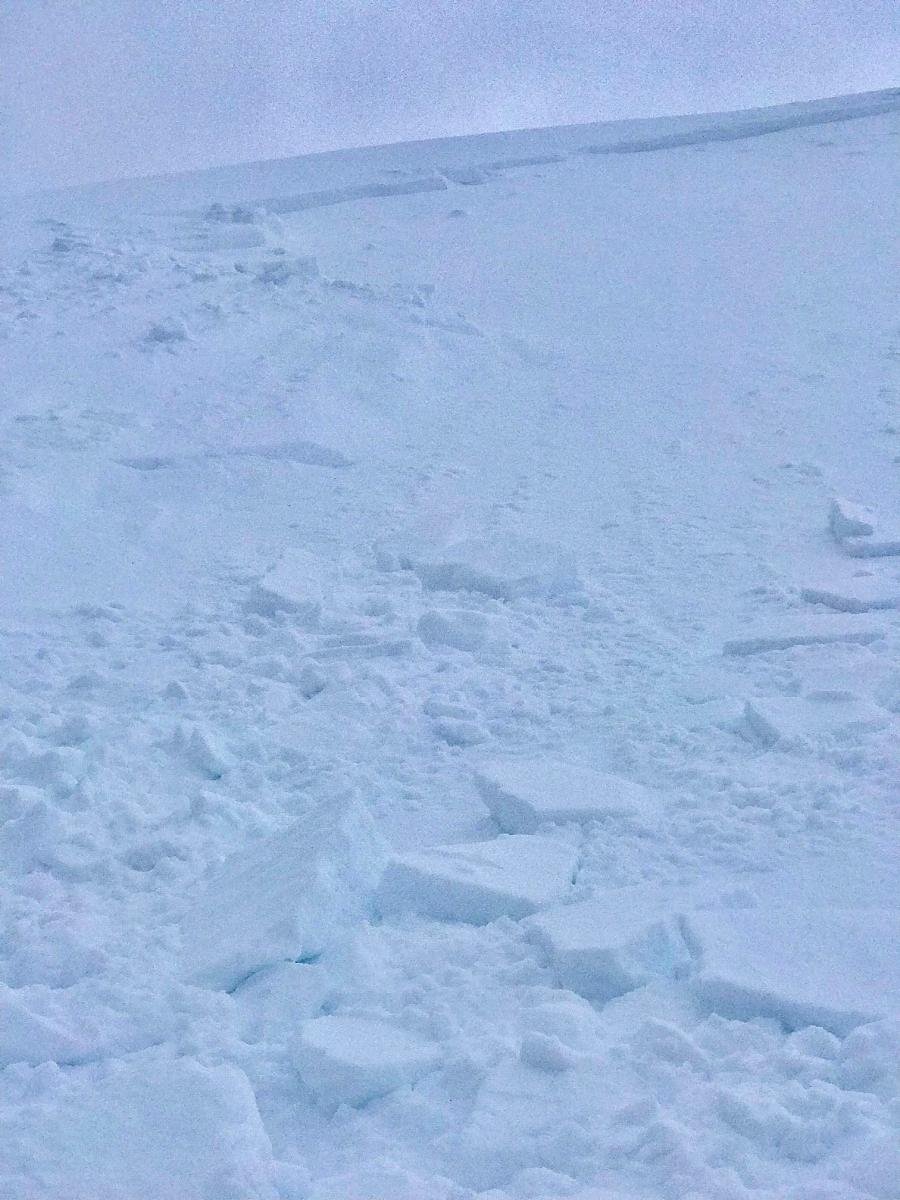 Location Name:
Mount Shasta
Date and time of observation:
Fri, 12/30/2022 - 4:00pm
Observation made by:
Forecaster
Red Flags:
Recent avalanche activity
Whumphing noises, shooting cracks, or collapsing
Recent loading by new snow, wind, or rain
Rapid warming
Location Map
96067
Mount Shasta
,
CA
United States
41° 22' 44.2308" N, 122° 13' 27.606" W
California US
Snowpack Observations
Details
On December 29th and 30th, a strong winter storm brought upwards of 2 feet of snow to the area, accompanied by strong westerly wind. An avalanche cycle ensured, likely in the afternoon or evening of December 30th. Visibility finally cleared today (12/31) which resulted in numerous reports of avalanches from this cycle. We have been unable to visit each avalanche up close and in person, so the pictures and information are the best that we have at this time. We will provide updated information as it is gathered.
Here is the observation from earlier in the day that the avalanches occurred: https://www.shastaavalanche.org/snowpack-observation/whumpfing-shooting-cracks-unstable-test-results. All slides occurred near and above treeline on S-SE-E facing aspects. We experienced a cold storm followed by a warm one with strong westerly wind. This warm-up likely caused the observed avalanches.
Sun Bowl, start zone ~9,000 feet
Powder Bowl, start zone ~9,000 feet
Lower Casaval Ridge into Avalanche Gulch, start zone ~8,700 feet

R2, D2.5 wind slab avalanche. Crown was along exposed rocks where the snowpack was shallower.
Start zone was between 36-40°
Occurred within the recent storm snow or on the Dec 23 ice crust. 
Avalanche ran ~1,100-feet with a 680-feet elevation loss.

Upper Casaval Ridge, start zone ~12,000 feet
St. Germain's Bowl, east Old Ski Bowl area, start zone ~8,300 feet
Photos
Weather Observations
Details
Weather data leading up to the avalanche cycle: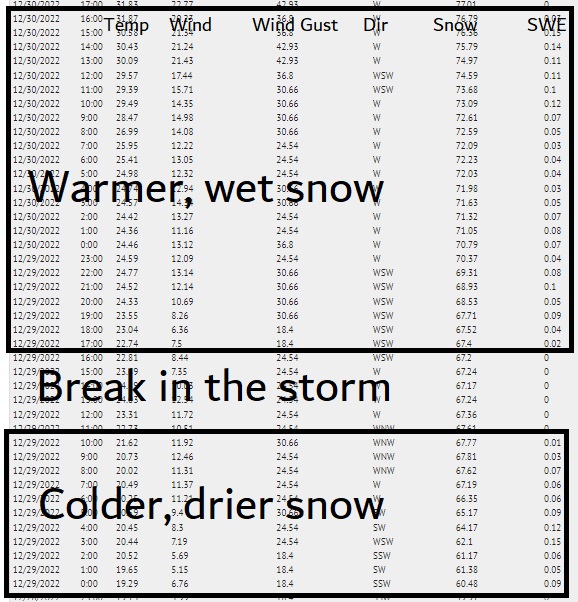 Statistics
Cloud Cover:
50% of the sky covered by clouds
Air temperature:
Above Freezing
Air temperature trend:
Cooling