You are here
Green Butte Ridge General Conditions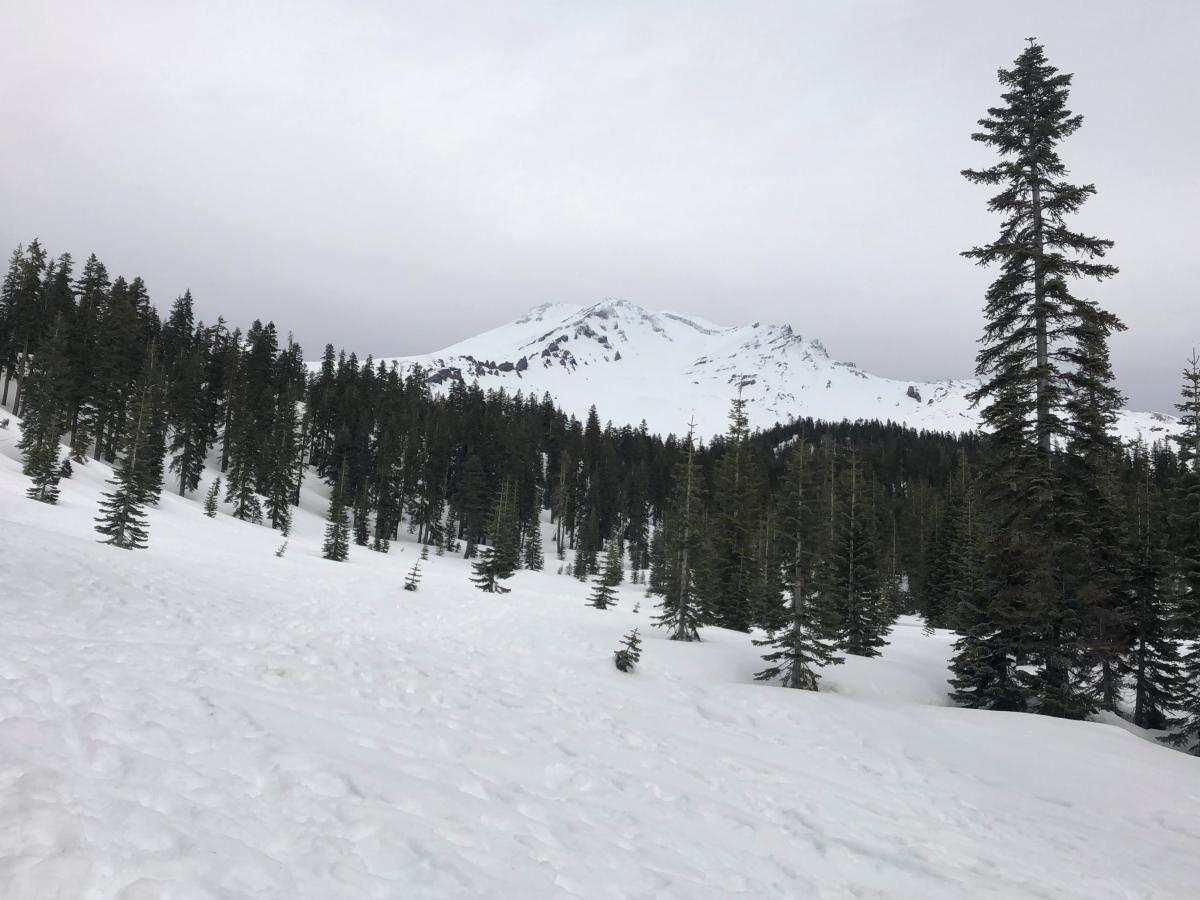 Location Name:
Green Butte Ridge
Date and time of observation:
Mon, 01/28/2019 - 1:30pm
Observation made by:
Forecaster
Location Map
96067
Mount Shasta
,
CA
United States
41° 22' 22.6668" N, 122° 12' 50.4144" W
California US
Snowpack Observations
Details
A crack in the snow was further investigated on a tour up Green Butte ridge today. The crack ran approximately 200 feet perpendicular to fall line on top of the south facing ridge rapping towards west and north facing aspect into small. It was .5-1 inch (2-5 cm) wide. Upon further investigation to the west found the crack branched out into a small cornice forming on the ridgeline. This crack likely started as a slab on north and west facing aspects of Green Butte forming into a small cornice feature along the ridge. The crack towards the lower angle, south facing aspect has self-arrested on lower angle terrain on top of the ridge. The freeze and thaw pattern of our weather has further opened this crack. For more information about an avalanche that occurred during this past storm see https://www.shastaavalanche.org/avalanche-observation/nw-green-butte-rid....
20190128 - Green Butte Ridge conditions:
Precipitation: No

Wind: Light with moderate gusts, southwest. Calm below treeline. 

Sky: 75% obscured by high clouds

Ski Penetration: 0-5 cm

Snow Surfaces: Generally Smooth,  

Snow type: Rain runnels below 8,000 feet, sastrugi, corn snow, sticky below treeline

Red Flags/Other: No signs of instability
Total HS at 8,800 feet S Green Butte Ridge: 80 inches (204 cm)
Approach: Skin up Broadway ridge from Bunny Flat trailhead.
Photos
Weather Observations
Statistics
Cloud Cover:
75% of the sky covered by clouds
Air temperature:
Above Freezing
Air temperature trend:
Warming
Wind Direction:
Southwest