You are here
Trailhead Access Update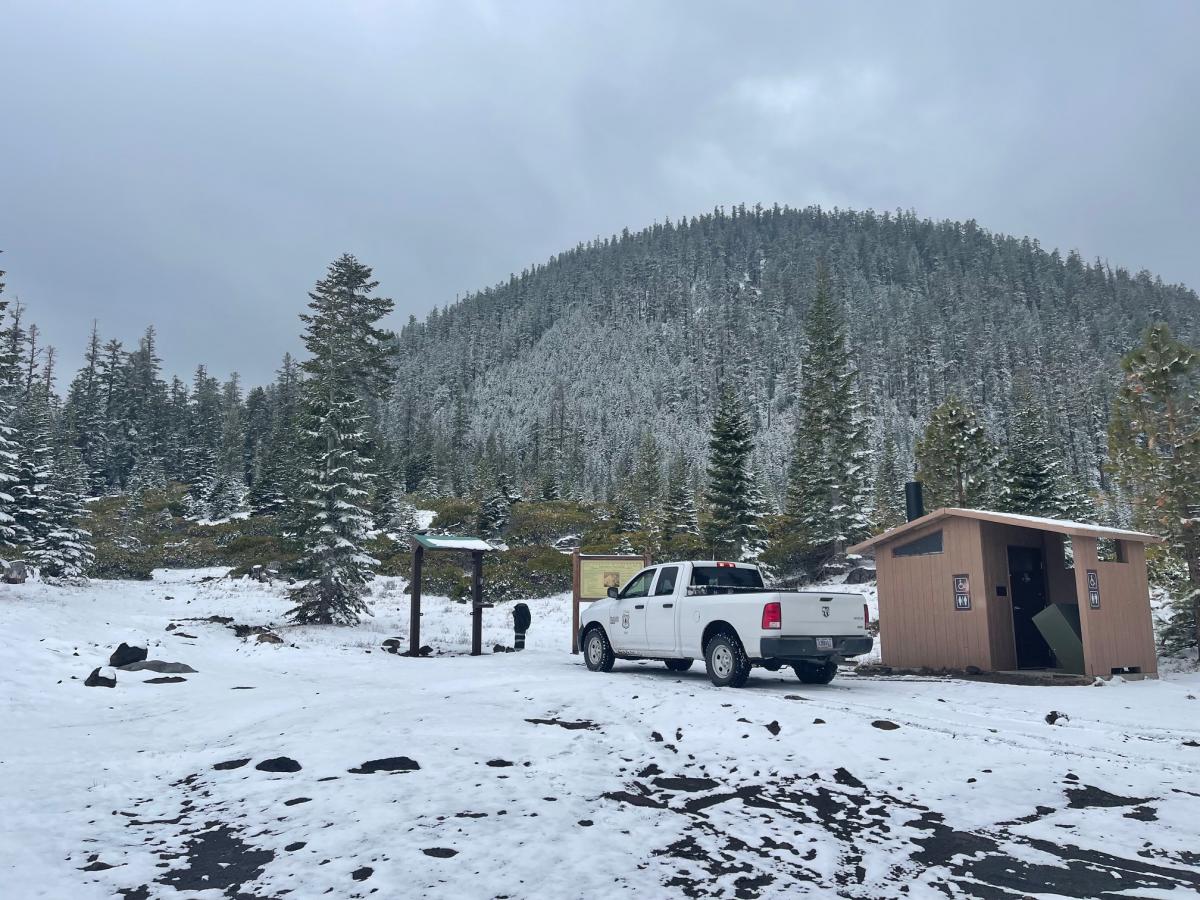 Location Name:
Mount Shasta
Date and time of observation:
Thu, 04/28/2022 - 1:30pm
Observation made by:
Climbing Ranger
Snowpack Observations
Details
Trailhead Access Update on 4.28.22 at 1700 hours
Bunny Flat: OPEN - Summit Pass, Wilderness Permit and Human Waste WAG bags available for self-issue at the trailhead, open 24/7. Cash or check only. If you want an annual pass, you MUST get it at The Fifth Season store in town. Camping is permitted in the parking lot at Bunny Flat. Don't leave a campfire mess in the parking lot, please. Last, if you have a giant bag of trash, take it to the dump in town. Don't stuff it into the small trash receptacles, leaving a messy muffin top of trash that spills all over, the birds get, the wind spreads it, and generally makes a disgusting mess. 
Northgate: You can now drive all the way into the Northgate trailhead. Currently, snow is on the road for the last mile or so to the trailhead. A truck or good AWD vehicle with clearance is recommended. We have not had any reports of climbers attempting this route. Please be warned, the routes on this side of the mountain are NOT for novice climbers. On days with visibility, one can see the icy patches from afar. These icy areas are serious, NO FALL zones, period. Know what you're getting into, plan and prepare properly. Give us a call to chat if you'd like.
Brewer and Clear Creek: Check out the link/post below. Access to both of these trailheads is in the same locations as before. For Clear Creek TH, you can get to the 31 road and Clear Creek road 4-way intersection. For Brewer, you can get to the 19 road and 41N12 intersection (Swamp Creek), which leaves about 10 road miles to the trailhead...still a ways out.
https://www.shastaavalanche.org/avalanche-observation/east-side-access-update-clear-and-brewer-creek
Sand Flat/Old Ski Bowl: Closed
Weather Observations
Statistics