You are here
Avalanche Forecast for 2021-02-07 06:30
EXPIRED ON February 8, 2021 @ 6:30 am

Published on February 7, 2021 @ 6:30 am
Issued by Ryan Sorenson - Mount Shasta Avalanche Center
Avalanche danger is low. Isolated wind slabs may still be found on protected leeward slopes. More northwesterly wind will continue to gouge into the existing snowpack today. Mixed and variable snow surfaces remain. Higher elevation terrain will host firm conditions with plenty of exposed rock.
Avalanche Problem 1: Wind Slab
Certain

Very Likely

Likely

Possible

Unlikely

Historic

Very Large

Large

Small
Overall, avalanche danger is low. Northwesterly winds have blasted any exposed terrain. Warm daytime temperatures with colder nights have allowed the snowpack to settle and lock in place. Continue to watch for wind slabs. Blowing snow today may still form new ones. Isolated colder north and/or easterly slopes that could host moderate wind-speeds are most suspect. Be willing to step back into safer terrain if you experience cracking and blocking within the snowpack. 
Forecast Discussion
Bunny Flat has been moderately busy. However, the crowds have been ruly and respectful. We appreciate everyone's efforts at keeping the parking situation organized and manageable. 
We had an excellent showing at yesterday's companion rescue. Thank's for coming out. 
Recent Observations
Strong northwesterly winds have scoured, packed, and stripped any exposed snow over the past few days.
Snow surfaces are a mixed bag of textures, including firm packed powder, sticky moist snow, and smooth spring-like melt-freeze. 
Reports from the Eddies indicate colder soft snow holding on northerly aspects with various wind packed layers. 
Winds have stripped the snowpack down to the rime layer (from 1/30), leaving icy patches and chicken heads in some exposed areas above treeline.  
Gray Butte wind: moderate to strong northwesterly wind yesterday afternoon with calmer winds last night.

M

ax winds speed

 to 20 mi/hr,  and 10 mi/hr average.  Wind gusts were as high as 67 mi/hr.

Near treeline temperatures Old Ski Bowl: Minimum: 37 ℉, Max: 50 ℉, Average: 44 ℉
Total snow heights:
72.7 inches (184 cm) - 7,600 feet, Old Ski Bowl
65.2 inches (165 cm) - 6,600 feet, Mt. Eddy
61.9 inches (157 cm) - 5,800 feet, Castle Lake
55.5 inches (140 cm) - 7,300 feet, Ash Creek Butte
Weather and Current Conditions
Weather Summary
We've moved into a relatively quiet weather pattern. A ridge of high pressure offshore is keeping the western United States dry with a pronounced northwesterly flow. Cold air dipping down from Canada is cooling the interior states. However, the Rocky Mountains are blocking this cold air from reaching California. We can expect normal temperatures for the next few days. Daytime highs will reach into the low 40's ℉ with lows in the upper 20's ℉.  The strong northwest winds will continue to blow today and slowly decrease over the next few days.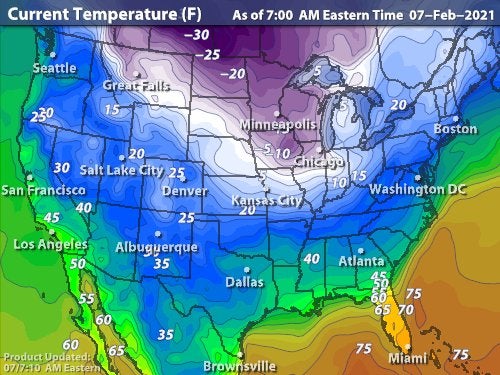 24 Hour Weather Station Data @ 6:00 AM
Two Day Mountain Weather Forecast
Produced in partnership with the Medford NWS
For 7000 ft to 9000 ft
Sunday
(4 a.m. to 10 p.m.)
Sunday Night
(10 p.m. to 4 a.m.)
Monday
(4 a.m. to 10 p.m.)
Weather
Sunny
Partly cloudy
Mostly Sunny
Temperature (°F)
40
28
42
Wind (mi/hr)
Northwest 10-15
Northwest 10-15
West 5-10
Precipitation SWE / Snowfall (in)
0.00 / 0
0.00 / 0
0.00 / 0
For 9000 ft to 11000 ft
Sunday
Sunday Night
Monday
Weather
Sunny
Partly cloudy
Mostly sunny
Temperature (°F)
30
28
28
Wind (mi/hr)
Northwest 35-40
Northwest 25-35
West 20-25
Precipitation SWE / Snowfall (in)
0.00 / 0
0.00 / 0
0.00 / 0
Season Precipitation for Mount Shasta City
Period
Measured (in)
Normal (in)
Percent of Normal (%)
From Oct 1, 2022 (the wet season)
12.60
23.73
53
Month to Date (since Jun 1, 2023)
1.16
1.46
79
Year to Date (since Jan 1, 2023)
9.02
8.52
106
Disclaimer
This forecast does not apply to Ski Areas or Highways and is for the Mt. Shasta, Castle Lake and Mt. Eddy backcountry. Use this information for guidance only. You may find different conditions in the backcountry and should travel accordingly. This forecast expires 24 hours after the posted time unless otherwise noted.