You are here
New Snow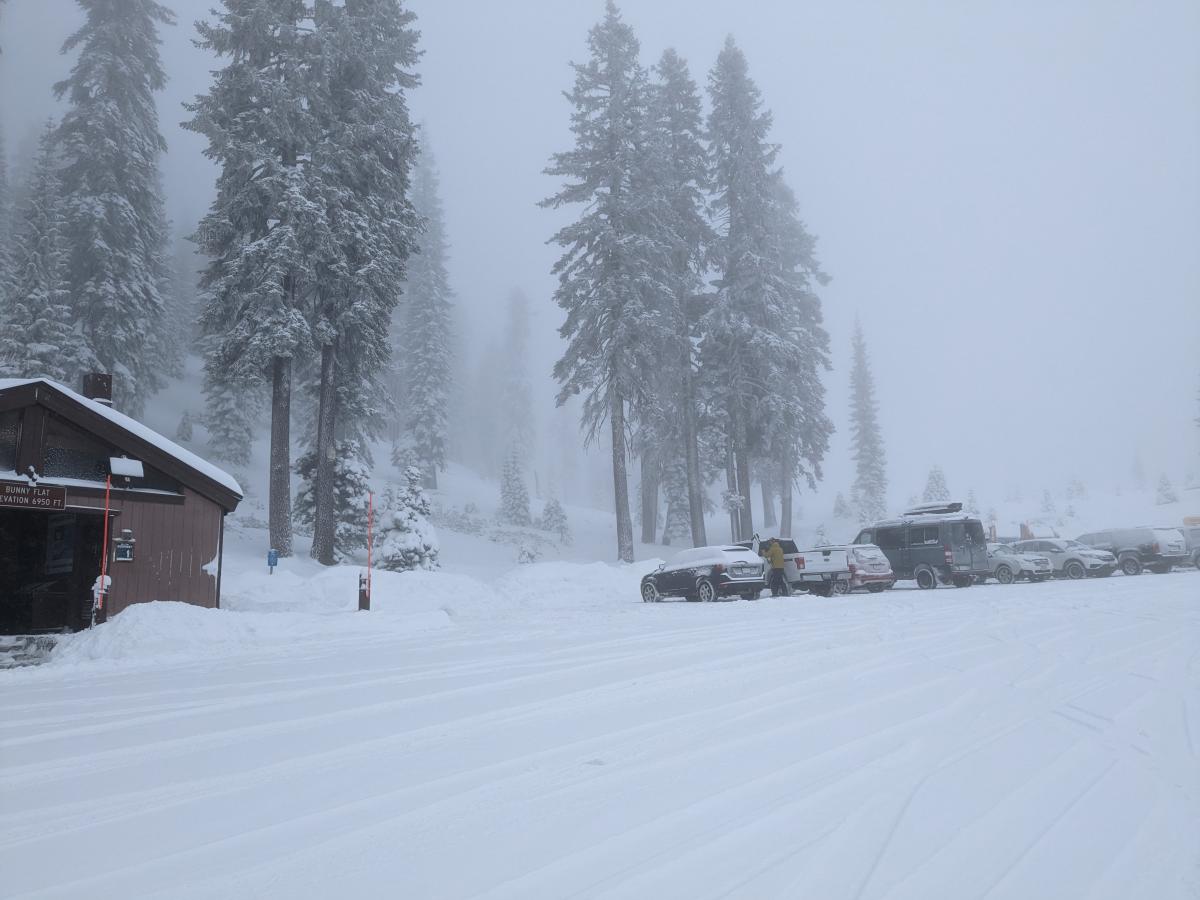 Location Name:
Bunny Flat
Date and time of observation:
Sun, 12/04/2022 - 11:10am
Observation made by:
Forecaster
Red Flags:
Recent loading by new snow, wind, or rain
Location Map
96067
Mount Shasta
,
CA
United States
41° 21' 28.3428" N, 122° 13' 58.2852" W
California US
Snowpack Observations
Details
The objective today was to monitor the new snow and wind forecasted in the MSAC avalanche forecast and the NWS forecast. So far, 12-hour snow totals are on track with the weather forecast from this morning, with forecasters finding 7 inches at Bunny Flat and both the Ash Creek Butte and Old Ski Bowl weather stations reporting 6 inches. New snow BTL was low density and made for excellent steep powder skiing in the trees. The 12-hour winds NTL were a bit lower than forecasted at 30-35 mi/hr, as reported by the Gray Butte weather station. Winds were light with moderate gusts BTL at Bunny Flat during the MSAC Companion Rescue Training this morning.
The Mt. Shasta Avalanche Center has received three observations from Castle Lake, Ash Creek Butte, and Green Butte Ridge the past 72 hours of weak, sugary facets developing around the Nov 9-29, 2022 melt-freeze crust (see the observations HERE, HERE, and HERE). This layer is generally found anywhere between 33-70 cm (13-27 in) below the snow surface, depending on elevation and aspect. While this layer isn't a concern for forecasters at this time, it could become problematic if the upper snowpack becomes more dense and consolidated. Forecasters will be heading to northerly aspects NTL tomorrow to monitor this facet layer and how the upper snowpack is settling. As you head out the next week skiing, riding, and recreating, keep an eye out for this layer and let us know what you find by submitting an observation to the Mt. Shasta Avalanche Center.
Photos
Weather Observations
Statistics