You are here
Avalanche Forecast for 2021-03-26 06:27
EXPIRED ON March 27, 2021 @ 6:27 am

Published on March 26, 2021 @ 6:27 am
Issued by Nick Meyers - Shasta-Trinity National Forest
The avalanche danger knob is cranked to low. With warm weather on the way, you know the players in the spring corn hunt: temp, aspect, elevation, wind, clouds, time of day. While not major avalanche problems, keep loose-wet avalanches and isolated wind slabs on your mind if you enter steep terrain. Climbers, smooth and firm upper mountain conditions mean self-arrest is difficult during a slip and fall.
Avalanche Problem 1: Normal Caution
Certain

Very Likely

Likely

Possible

Unlikely

Historic

Very Large

Large

Small
Continue to plan for firm conditions in the morning with softening in the afternoon on select slopes. Temperatures will be warmer, albeit windy above treeline over exposed terrain. Wind may prevent upper elevation slopes from softening where smooth and firm conditions exist. Mt. Shasta gets a lot of wind, so always pay attention for a small, isolated wind slab or two. You might see a loose roller ball or two on sunny, lower elevation slopes.
Forecast Discussion
Climbing Mount Shasta is a serious endeavor, despite being located 15 minutes off the interstate. Climbers become lost, injured or die every year. We are fast approaching prime time climbing season, typically April through June, and many are inquiring about conditions. Spring can host some squirrelly weather: snow, sun, wind, rain all in a day is not uncommon. You need to be prepared. With precipitation near 50% of normal for Mt. Shasta City this winter, snow coverage is less than ideal. Certainly there will be some fantastic climbing and skiing days this Spring, but expect more rockfall than usual. Wear a helmet and know how to use your ice axe and crampons! Slips and falls on smooth, firm snow are common and any fall that terminates into rocky boulders is a bad deal. Pick your route carefully and have the skill to monitor conditions throughout the day. Be honest with your own and group's skill level. We never want to discourage a grand adventure, but we do want to strive for safety and responsibility in the mountains. 
Recent Observations
In the past 24 hours at 8,000 feet near treeline on Mt Shasta, wind speeds have averaged 8 mi/hr with gusts to 49 mi/hr with a predominant wind direction out of the southeast. Current temperature is 23.5 °F with a low of 18 °F and high of 29 °F.
On the west side of the interstate, it's been breezy out of the southeast over ridge tops. Current temperature at 0500 is 24.5 °F with a low of 20.5 °F and high of 26.5 °F.
No recent avalanche activity
Smooth and firm conditions on the mountain. Glaciers host large patches of ice. Self-arrest is difficult/impossible in some areas.
Trailhead Access:

Bunny-plowed and open year-round
Clear Creek - access to intersection of Clear Creek and Pilgrim Creek roads, leaving 8 miles of snow covered roads to the trailhead.
Brewer Creek - 15+ miles of snow covered roads to the trailhead, access to just a few miles past Pilgrim Creek Sno-Park.
Northgate - 4.1 miles to trailhead, access 3.9 miles up Military Pass, snow level ~5,000 feet.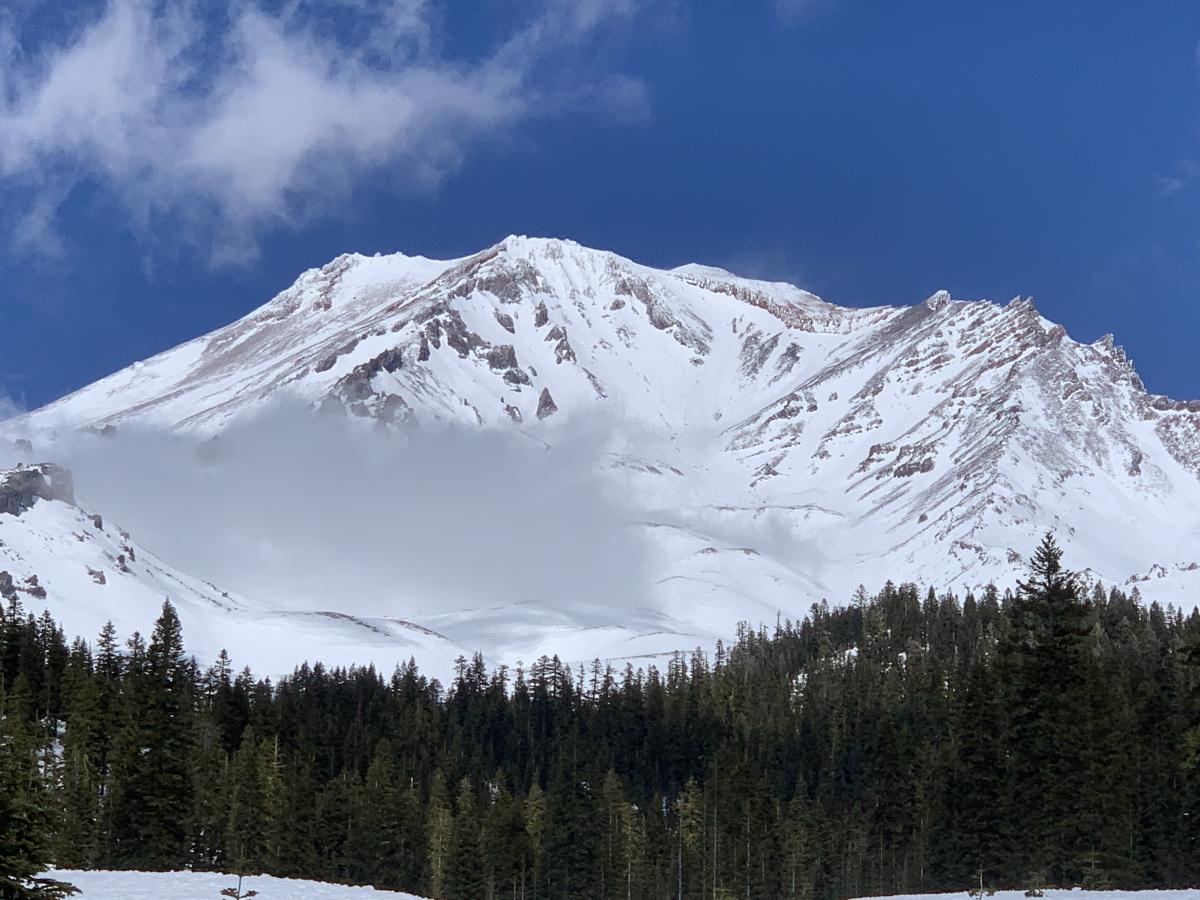 South side above and north side below [3.26.21]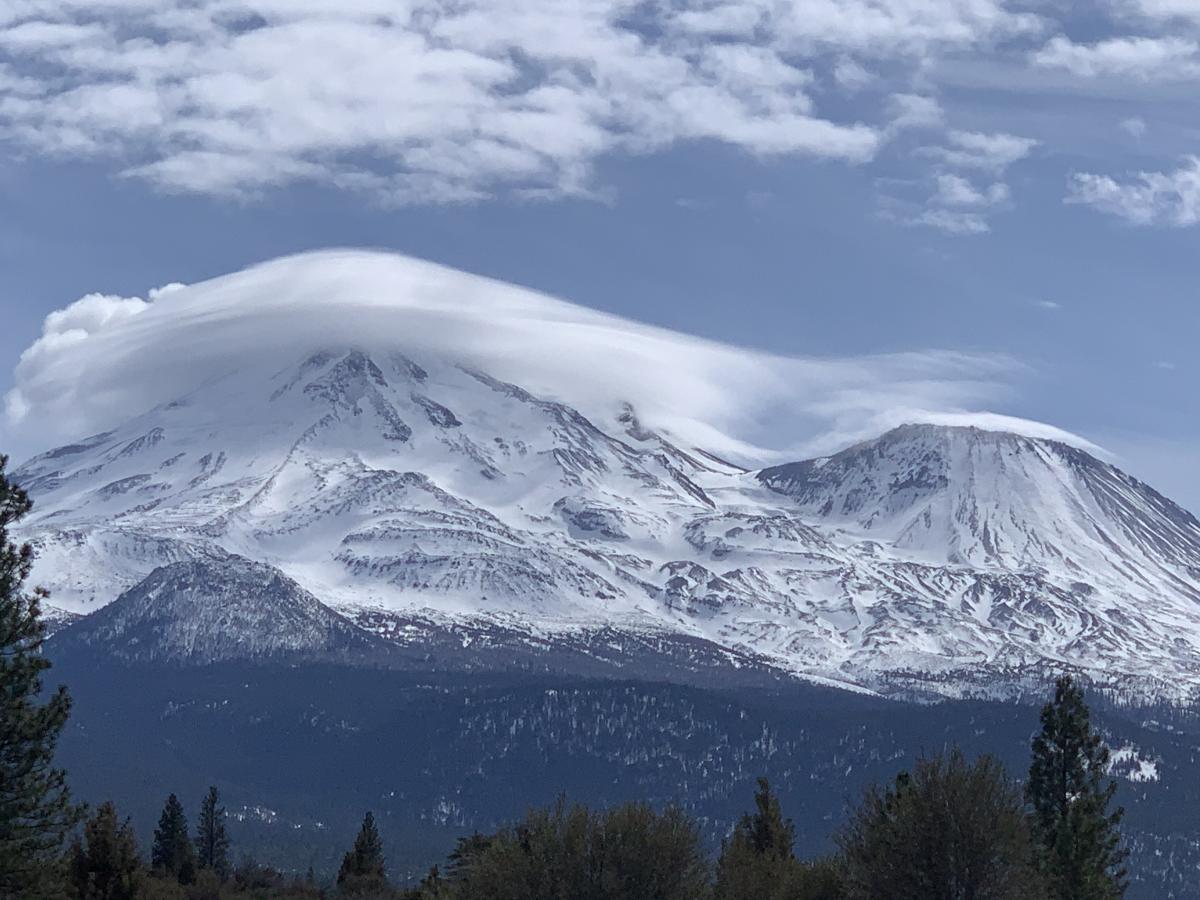 Weather and Current Conditions
Weather Summary
Nothing but clear skies, dry weather and warmer temperatures for the weekend. Recognize that Spring is the time of year when recreational stress is the highest. Choose your activity wisely. Today, despite clear skies, northerly wind will be doing its thing over higher terrain, blowing 30-40 mi/hr with gusts stronger. Down at lower elevations, the wind should be much lighter. A slight chance of showers exists on Sunday night, but our area will likely remain untouched and dry weather is expected for at least the next week.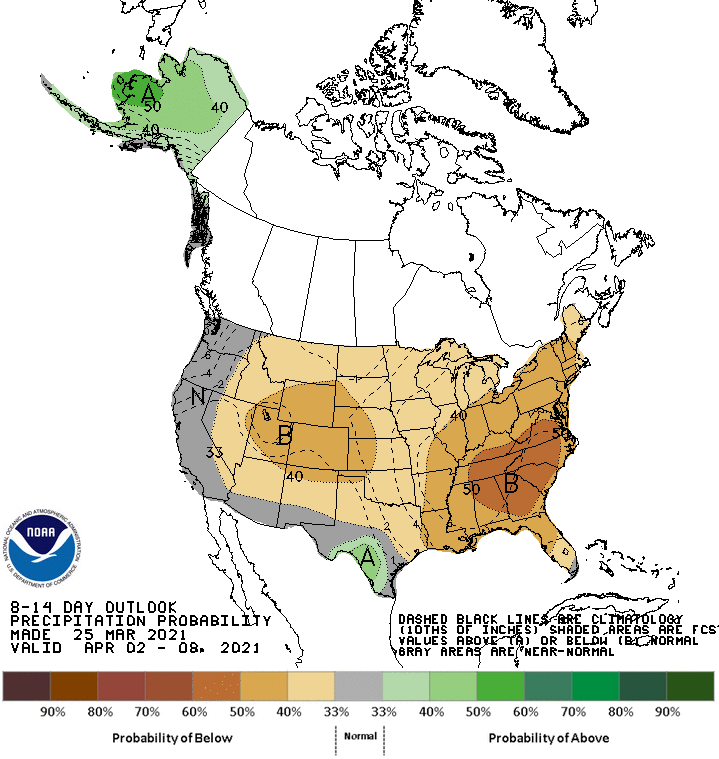 24 Hour Weather Station Data @ 10:00 PM
Two Day Mountain Weather Forecast
Produced in partnership with the Medford NWS
For 7000 ft to 9000 ft
Friday
(4 a.m. to 10 p.m.)
Friday Night
(10 p.m. to 4 a.m.)
Saturday
(4 a.m. to 10 p.m.)
Weather
Sunny
Clear
Sunny
Temperature (°F)
44
29
52
Wind (mi/hr)
North 5-10
North 5-10
Northeast 5-10
Precipitation SWE / Snowfall (in)
0.00 / 0
0.00 / 0
0.00 / 0
For 9000 ft to 11000 ft
Friday
Friday Night
Saturday
Weather
Sunny and windy.
Clear and windy.
Sunny and breezy.
Temperature (°F)
32
30
32
Wind (mi/hr)
North 35-45
North 20-30
North 5-15
Precipitation SWE / Snowfall (in)
0.00 / 0
0.00 / 0
0.00 / 0
Season Precipitation for Mount Shasta City
Period
Measured (in)
Normal (in)
Percent of Normal (%)
From Oct 1, 2022 (the wet season)
17.15
34.65
49
Month to Date (since Jun 1, 2023)
3.57
5.15
69
Year to Date (since Jan 1, 2023)
13.57
19.44
70
Disclaimer
This forecast does not apply to Ski Areas or Highways and is for the Mt. Shasta, Castle Lake and Mt. Eddy backcountry. Use this information for guidance only. You may find different conditions in the backcountry and should travel accordingly. This forecast expires 24 hours after the posted time unless otherwise noted.