You are here
Castle Lake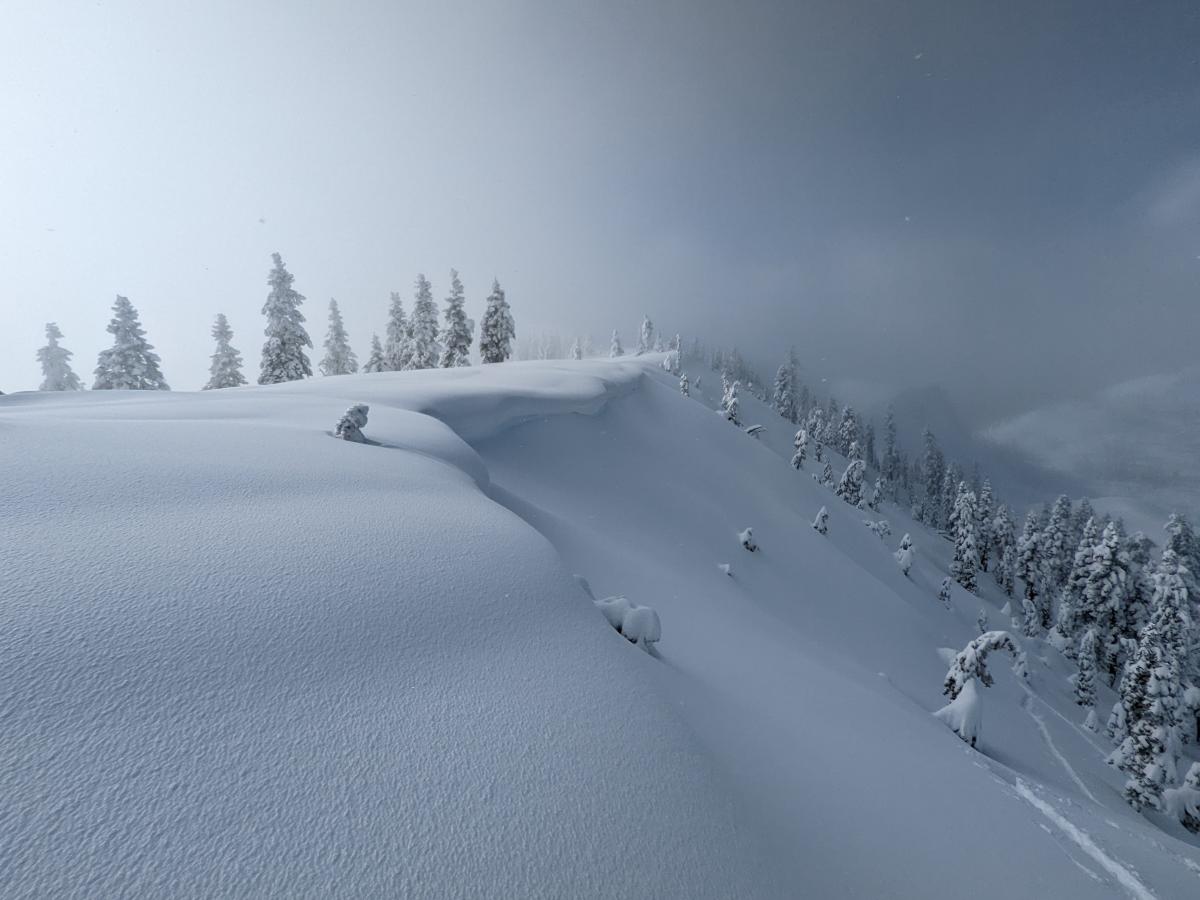 Location Name:
Castle Lake - Heart Lake area
Date and time of observation:
Mon, 12/05/2022 - 11:50am
Observation made by:
Forecaster
Red Flags:
Recent loading by new snow, wind, or rain
Location Map
96067
Mount Shasta
,
CA
United States
41° 13' 11.262" N, 122° 22' 53.3964" W
California US
Snowpack Observations
Details
Today's splitboard tour was to gather more information on the potential weak sugary facets in the snowpack. Forecasters headed to north aspects near treeline at ~6,100 ft in the Castle Lake area. While ascending to Heart Lake, ski penetration was 44 cm (17 in) and boot penetration >80 cm (32 in). Snowfall in the morning was more than 1 inch an hour which gradually tapered down to light flurries by afternoon.  Cloud cover trended with precipitation and become partly sunny by afternoon. The top 53 cm (21 in) of the snowpack was dry, low density powder and made for exceptional snowboarding on the descent. The upper snowpack demonstrated mild storm slab properties with small cracks underfoot on steep convex rolls and unsupported slopes. However, all slopes tested showed the storm slab to be stubborn, unlikely to propagate, and unwilling to slide even with moderately-heavy impact (skier jumping up and down). 
A detailed snowpit was able to find several interesting data points. The first was confirming the presence of weak sugary facets in the snowpack. (see photos). Facets can be a major contributor to large avalanche cycles, as evident by the past few days in the Lake Tahoe Avalanche Forecast. However, our facets do not appear to be trending this way. The facet layer found during the snowpit was small, comprising a thin layer underneath what appeared to be the Dec 3-4, 2022 ice crust (see photos). The facets appear to be healing and beginning to round over. Multiple stability tests matched those of forecasters in previous tours as well as public observations (observations found HERE, HERE, HERE, HERE, and HERE). It was stubborn to trigger, showed moderate resistance to propagation, and didn't initiate a slide during testing. All stability tests required light-to-moderate pulling of the column before the fracture would move, albeit with some resistance. Facets present on top of this Dec 3-4, 2022 ice crust were already well-rounded and showed no signs of weakness. While facets can be scary, these ones appear to be moving in the right direction.The second finding was that, for the most part, our snowpack is "right-side-up." It appears the snowpack is settling nicely and gradually becoming more stable. Third is the Nov 9-29, 2022 melt-freeze crust was found to be dissipating and turning into rounded grains (rounded grains mean a stronger snowpack).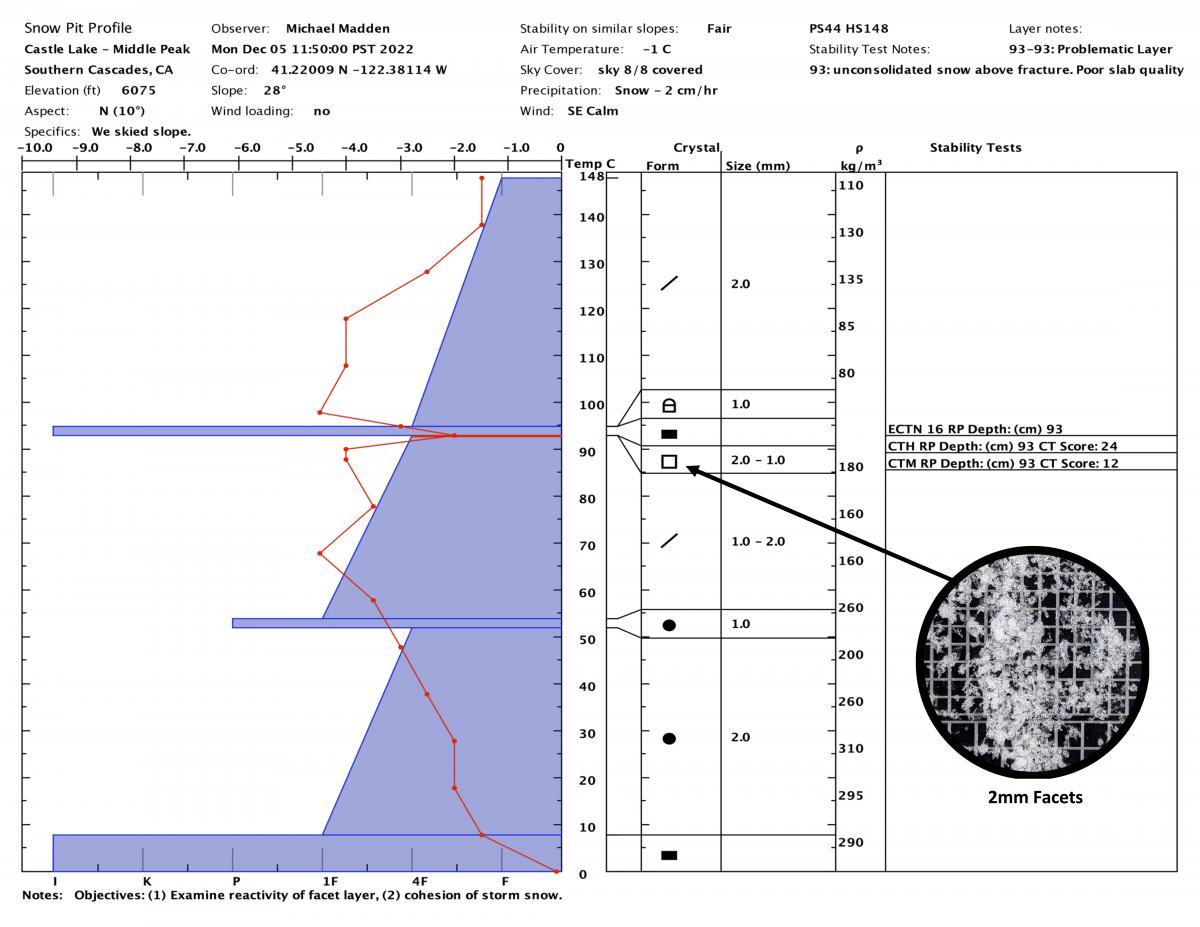 Photos
Weather Observations
Statistics